Op: NYT 2020 Pick Exposes Democrat Dire Straits – It's So Bad, They Just Split Their Endorsement And Got Ridiculed For It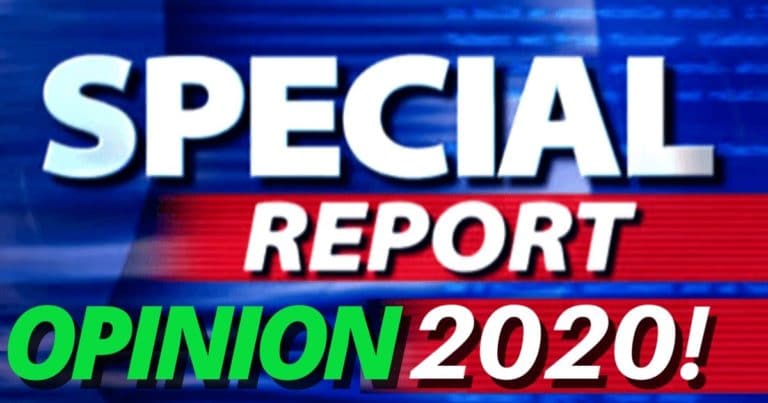 The Democrats are in deep trouble for 2020—and they seem to know it.
We've seen Bernie Sanders rising in the primaries. He's perhaps the least electable one among them, considering his far-left radical views.
The media and DNC are working together to take him down. Just like they did in 2016.
But if they don't want Bernie, who do they want? You'd think Joe Biden, Obama's VP, would be a shoo-in.
However, the left has shown only lukewarm support for Biden. It seems like they don't know who to pick.
The New York Times just revealed how bad the situation is. They couldn't even settle on one true winner.
From Daily Wire:
The New York Times editorial board announced on Sunday that it was endorsing two Democratic presidential candidates for the party's nomination – Sen. Elizabeth Warren (D-MA) and Sen. Amy Klobuchar (D-MN) – a decision that was quickly mocked online by critics…

The reaction to the Times endorsements appeared to be most negative, including from those on the political Left.
Uh… what? The New York Times editorial board announced their "picks" for president: Elizabeth Warren and Amy Klobuchar.
Um, you guys, you do know there can be only ONE president, right? Why couldn't these liberal newspeople get together and agree on one candidate?
Their "endorsement" is supposed to be important, right? Otherwise, why even bother? They might have been hoping this article would influence voters. But instead, it seems to have generated criticism from everybody.
Including liberals.
The editorial board (predictably) bashed Donald Trump, ignoring all the amazing things he's done for the country. Even the New York Times is still alive, thanks to their endless coverage of Trump.
The New York Times trashed Bernie, too. They took issue with his age, health, and style of politics. Dude can't catch a break, even with a far-left newspaper like the Times!
But this is worse news from the Democrats. They can't make up their mind on who should be their candidate. And it's only a few months before the convention and general election.
They have to run against a sitting president with this strong economy. Is Warren or Klobuchar up to the task?
Methinks not.
No wonder Democrats said they can't win without impeaching Trump!
SHARE if you think Trump is going to win 2020 in a landslide!
Source: Daily Wire