Opinion: Adam Schiff May Have Leaked False Impeachment Info – And Now He's Getting Sued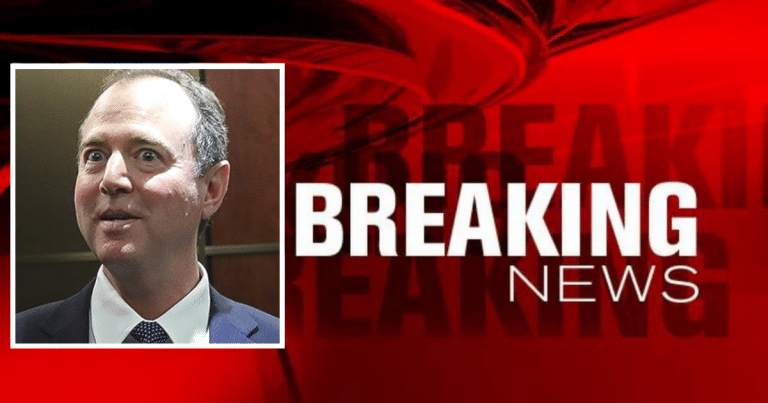 Schiff thought he could get away with it – not so fast!
Boy, has it been a Schiff Show on Capitol Hill this fall. Democratic ring leader Adam Schiff has been conducting meetings and hearings to find dirt on Donald Trump.
All to justify a bogus impeachment push against the president.
First, he held closed-door meetings to prevent the public from knowing the truth. But even after the public hearings began, Schiff has refused to let Republican lawmakers have a fair time.
Apparently, though, that wasn't enough. It seems like Schiff may have been deliberately trying to leak false information to one outlet. All in an attempt to further smear the president.
But one White House staffer won't let him get away with it.
From Fox News:
A White House official on Monday sued Politico and one of its reporters over stories and tweets that he says falsely accused him of "lying, deceit and unethical conduct."

Kash Patel, the National Security Council's senior counterterrorism director, is seeking more than $25 million in damages in the suit filed in Virginia…

While Politico is the nominal target of the suit, it represents an aggressive attempt by a presidential aide to put Adam Schiff's handling of the impeachment inquiry itself on trial.
Wow. Kash Patel, the National Security Council's senior counterterrorism director, is suing news website Politico over stories and tweets about him.
Patel says Politico gained false information about him—from none other than Adam Schiff himself.
We know that Schiff has a long history of leaking sensitive information to the press.
Long before this impeachment sham, he had this kind of reputation. It was so bad, many refused to even appear before his committee, knowing he'd just leak what they said.
While conducting his closed-door impeachment hearings, Schiff only leaked supposed details that were the most damaging to Trump.
Now Patel is saying Schiff deliberately provided false information to Politico, to smear him and the White House.
Patel is not pulling his punches too. He's suing the website for a grand total of $25 million. That's what I call serious damages.
We don't know for sure if Patel's accusations are true. The fact remains, this lawsuit will get to the bottom of this situation.
If Patel can prove that Schiff was leaking false information to the press—woah boy.
A $25 million payout would only be the beginning of the troubles. It could lead to more lawsuits and perhaps criminal investigations.
It's hard to believe Schiff wasn't trying to manipulate this entire impeachment charade from the beginning. But hopefully soon, he'll face the music.
SHARE if you want Schiff investigated!
Source: Fox News