Opinion: Schiff's Impeachment Just Crumbled – New Evidence Shows Ukraine Reopened Their Investigation Months Ago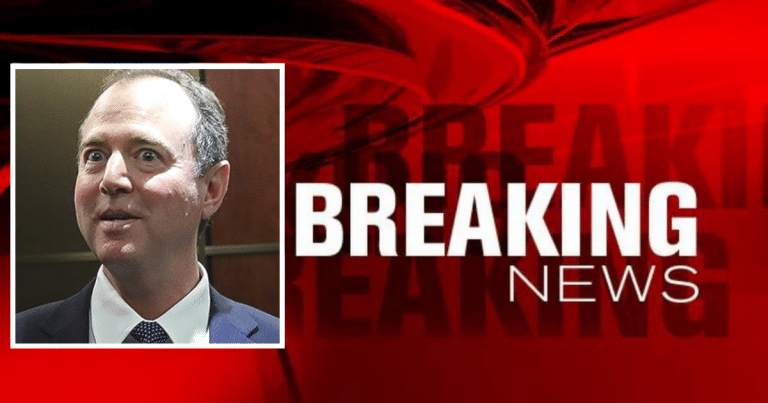 Adam thought this evidence wouldn't come out – now he's triggered!
Looks like Adam Schiff is going to have a hard time pushing this impeachment bid much longer.
The Democrat is out there claiming Trump pressured Ukraine to investigate Joe and Hunter Biden. Schiff says Trump threatened to withhold military aid, in order to get the Ukrainian president to comply.
The first part had already been debunked. The Ukrainian president didn't know about the funds until a month after the phone call.
So… no quid pro quo.
Now, new evidence is coming out that blows out the second part of Schiff's claim.  Seems like Ukraine had already been eyeing Biden's situation.
Months before the call.
From Fox News:
A newly unearthed document shows that Ukrainian officials had opened a new probe into the firm linked to Hunter Biden months before President Trump's phone call with that country's leader…

"The U.S. government had open-source intelligence and was aware as early as February of 2019 that the Ukrainian government was planning to reopen the Burisma investigation," he claimed. "This is long before the president ever imagined having a call with President Zelensky," he added.
According to open-source intelligence, Ukraine was looking into the Burisma investigation way back in February.
Bursima, as you may remember, was the company that Hunter Biden worked for. Getting paid a nice $50,000 a month.
It was that investigation that was squashed when Biden threatened to withhold aid to Ukraine, unless they fired a prosecutor.
I guess Ukraine had a few questions left over—especially when Biden bragged about this diplomatic strong-arming whenever he could.
So… if Ukraine was already looking into this case—how could Trump have pressured them to do it months later?
There would have been no reason for Trump to "pressure" Ukraine to do anything. This blows up Schiff's claim that Trump did anything wrong.
This is huge. And it means Ukraine might be closing in on the Biden's very soon.
But guess what? You're not going to hear about this story from the mainstream media. This utterly destroys the left's impeachment scheme.
So outlets like CNN and others will stay quiet. But will you? The country needs to learn about revelations like this.
SHARE to get this Trump-clearing evidence to the public!
Source: Fox News