Opinion: Trump Keeps His Mexico Promise – Even CNN Admits They Are Paying For The Wall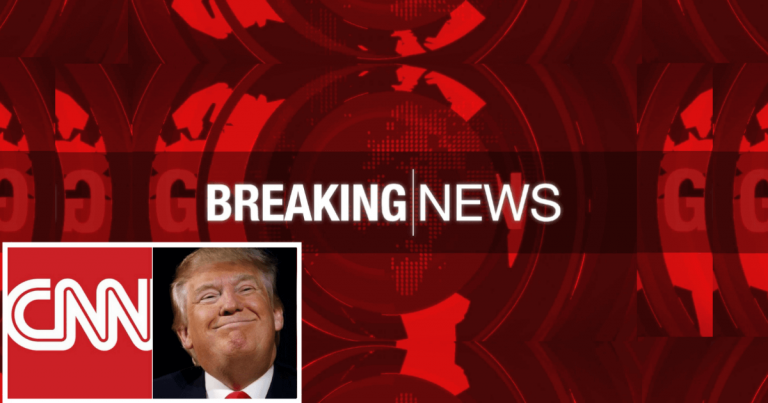 CNN didn't want to admit it – but now they have to!
President Trump promised, from the time he announced his run, that he would secure the Mexico border and make Mexico pay for it.
Since then, Democrats and the media like CNN have ridiculed him for this promise. Well, they're singing a different tune now.
A new wall, which is much higher and far more secure, is springing up along the Mexico border. And more wall is coming.
It's a human wall in Mexico.

President Trump has kicked Mexico into high gear, and they are now a huge ally in the war against jumping the border.
Our southern neighbor is pulling out all the stops!
Nearly 15,000 troops are deployed to Mexico's northern border, where they've set up 20 checkpoints, Mexican Defense Minister Luis Cresencio Sandoval said last week at a press briefing on the country's security strategy.

At the southern border, 12,000 troops are deployed and have set up 21 checkpoints.
That's quite a bit! And military helicopters routinely conduct aerial reconnaissance so they can monitor the border from above.
The results are impressive: over 60,000 have been stopped!
And just recently, the Mexican National Guard just corralled a caravan heading north.
The group was comprised of thousands of travelers intent on pushing across our southern border.
But the National Guard promptly sent them all to a detention facility.
And believe it or not, all of this is coming from CNN.
That's right, CNN is basically admitting that Trump got Mexico to bend, to become an ally to America.
Even liberals have to concede what's going on: our President has had a tremendous impact on our border situation.
He also exerted plenty of pressure on Mexico, and that effort is paying off BIG time.
Mexico has stepped up and now the entire country has become a major deterrent for people who wish to unlawfully cross our border.
America couldn't have done it without Donald, that's for sure.
SHARE to thank Trump for securing our Mexico border!
Source: CNN