PA Democrat Resigns, Hit With 8 Charges – She Lied And Stole To Buy Fur Coats And Vacations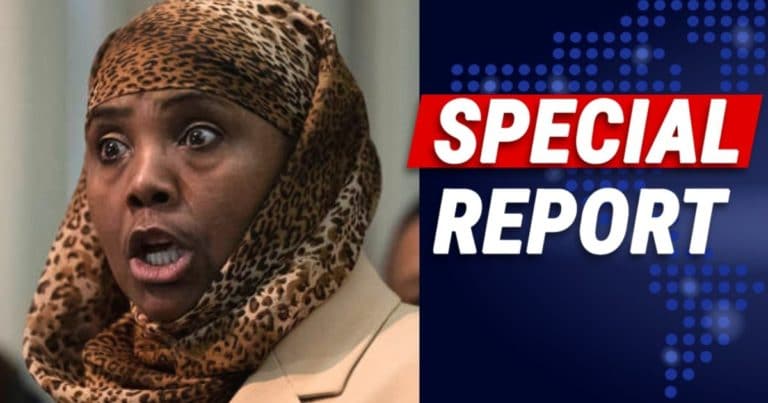 She bought WHAT?
Last week, we reported on the shocking revelation that a Pennsylvania Democrat was accused of stealing half a million from her own charity.
It was a charity that was supposed to help the mentally ill and those suffering from addiction. Wow, that's pretty cold.
Details are pouring in as prosecutors are moving forward with their case.
Finally, a Democrat is actually facing real consequences for their actions.
From CNN:
A Pennsylvania state lawmaker said this week that she plans to resign after prosecutors announced a number of corruption charges against her, alleging she used $500,000 from her own charity to fund a slew of personal expenses — including fur coats, vacations and her campaign…

"While I dispute many of the allegations lodged against me, I accept responsibility for some missteps made before I became an elected official," she wrote, adding that she will "survive these charges."
Finally, a little bit of justice! Democrat Movita Johnson-Harrell was forced to resign from her post as a PA state lawmaker.
This comes after prosecutors announced a variety of charges against her connected to what she did with $500,000.
What's amazing is that Johnson-Harrell still refuses to admit what she did. In fact, she claims she made some "missteps" before she was elected.
Uh… yeah, I'd say so! But taking money donated by hard-working Americans to help ill people is much worse than a "misstep."
Spending money meant for the ill on fur coats and vacations is pretty bad. That's like comic book villain bad.
And to think, people are shocked when we call Democrats out on their crap!
While this one politician is being held accountable for what she did, how many more are out there?
How many more left-wing elected officials are scheming to enrich themselves? How many swamp dwellers are betraying voters, skimming off the top?
Something tells me many more.
SHARE if you want this Democrat, and all swamp dwellers, brought to justice!
Source: CNN