Pelosi Releases 547-Page 'Justice' Plan – But It's Not For Social Justice, Instead It's For Environmental Justice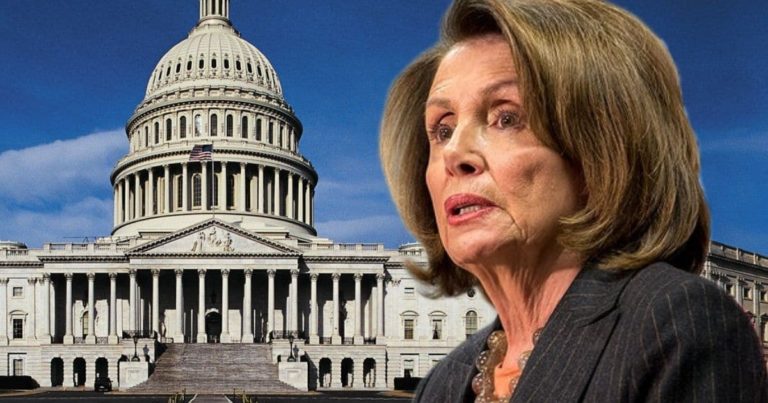 What's Happening:
After the death of George Floyd, Republicans in D.C. have worked to craft effective police reform. In return, Democrats have refused to cooperate, even blocking a bill by Sen. Tim Scott.
Some have accused the left of not being serious about bringing reform to police departments and secure justice for victims. Those accusations may have been confirmed, when House Democrats, led by Nancy Pelosi, released a large document that reveals their real priority:
House Democrats on Tuesday released a 547-page blueprint on how to combat climate change, in which they called for "environmental justice" to be put at the heart of environmental and climate change policy in the coming years.

"Environmental justice must be at the center of federal climate and environmental policy," the massive outline, presented by the Democrats on the House Select Committee on the Climate Crisis, says.
Previously, Democratic socialist Alexandria Ocasio-Cortez released her environmental plan called the "Green New Deal." The radical agenda was dismissed by Democrats at the time.
However, this new blueprint appears to embrace many of the GND's agenda, focusing on the dubious concept of "environmental justice."
It appears it's trendy among Democrats to put the word "justice" at the end of their agendas—in order to convince the public they're not toxic, expensive, socialist goals.
The Democrats' plan calls for zero greenhouse gas emissions in only thirty years. It also calls for regulation on everything from infrastructure to building codes. In addition to this, the plan will prevent gas-burning cars from being sold as early as 2035.
What these massive changes would do to our industries is impossible to predict. These radical measures could mean the death of millions of jobs and trillions from the U.S. economy.
Critics are questioning why Democrats choose to push this "blueprint" at a time when many are calling for real justice. Lawmakers, mostly Republicans, want to bring commonsense police reform.
Instead, Nancy Pelosi and her party unveil a plan few were even talking about. It is unlikely such a blueprint will become a law or even a proposed bill.
Is this the tone Pelosi wants to set for leading the country?
Perhaps this is simply a ruse for the election, hoping this will convince environmentally-conscience voters to back their candidate.
Key Takeaways:
House Democrats released a 547-page "environmental justice" blueprint.
The proposal calls for significant regulation on nearly every industry.
It comes at a time when Americans are demanding police reform, not environmentalism.
Source: Fox News