After Pelosi Files Impeachment Charges – Trump Swing State Polls Take A Sharp Turn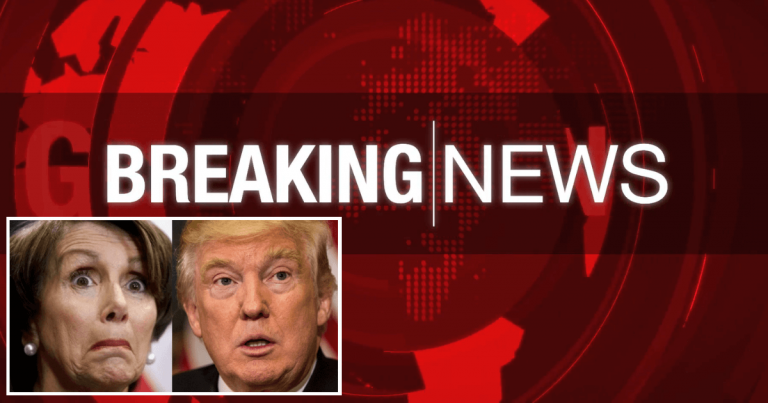 Nancy thought impeachment would have a big impact – and it is!
The push continues:
House Speaker Nancy Pelosi and the Democrats are desperately trying to impeach the President of the United States.
And you would think this process would have a big impact on Donald Trump's reputation.
After all, impeachment suggests the President did something very wrong. Right?
Absolutely not – their two articles, "abuse of power" and "obstruction of Congress," aren't criminal and don't mean a thing to common-sense Americans.
Pelosi's goal was to make Trump's polls plummet. Well, she is having an impact… but it isn't what she expected!
Via The Daily Wire:
New polling shows a very troubling development for those desperate to see Donald Trump go down in 2020.

After struggling in three key battleground states against Democratic presidential frontrunners, Trump has seen a surge in support since Democrats formally moved forward with impeachment.
Trump is now MORE popular than ever!
In fact, the new results show Donald leading "every potential Democratic opponent in Michigan, Pennsylvania, and Wisconsin."
These are three states Democrats really need for the 2020 election, but it isn't looking good.
The polling includes hypothetical matchups against Joe Biden, Elizabeth Warren, Bernie Sanders, Pete Buttigieg, and Michael Bloomberg.
And NONE of them are polling better than Trump right now.
On top of which, it looks like the potential Democrat favorite – Biden – is falling fast.
Firehouse Strategies called it a "sharp decline in support," while the President is surging big time.
Remember– if Democrats lose these key battleground states in 2020, that gives Trump a sizable advantage.
Pelosi and the DNC thought impeachment would hurt Trump, but it seems they were way off base.
Looks like the impeachment process is only doing Donald plenty of favors!
SHARE if you think impeachment will help Trump get re-elected in 2020!
Source: The Daily Wire