After Pelosi Admits She Delayed Paycheck Protection – Mnuchin Estimates The Program Saved Up To 30 Million Jobs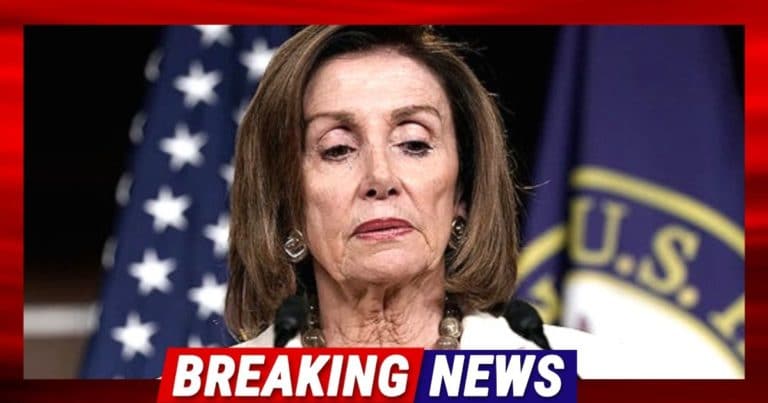 Nancy Pelosi appeared to "fiddle" while Republicans sought to replenish the Paycheck Protection Program (also called the PPP). She and her party claimed the money wouldn't run out.
Then it ran out.
Now even she admitted she delayed it.
From NY Post:
House Speaker Nancy Pelosi admitted to holding up the approval of an additional $250 billion for the depleted small-business loans fund, following criticism over Congress' lack of progress.
Speaking with CNN, Pelosi admitted she was the one who held up replenishing the PPP. Treasury Secretary Mnuchin himself spoke to her about adding more funds.
She claimed she needed to wait to see "all the data." Really? Americans were losing their jobs and she wanted to drag her feet?
Well, we have all the data we need. And this is how effective the original funding was.
From USA Today:
"We've had tremendous support for the PPP," Treasury Secretary Steven Mnuchin said at the White House on Tuesday. He promised the program would be "up and running" again soon after it passes both chambers and is signed by Trump. He estimated that the program has saved 30 million jobs.
Woah. You read that right. Because of the PPP, 30 million jobs were saved.
That's 30 million Americans who would have been out of work thanks to the shutdown. 30 million families who would have not been able to pay rent or put food on the table.
And to think, Pelosi wanted to sit back and wait before adding more funds.
Keep in mind, many more small businesses were not able to get funds, because of Pelosi's delay. Many companies did not have the resources to send out paychecks.
Meaning they had to lay off many Americans, as Congress played political games.
How many more jobs could have been saved, had Pelosi not wasted time?
The fallout of the lockdowns has cast many industries into uncertain waters. States are slowly talking about reopening, but how long before we're back to normal?
How many companies could have weathered the storm, ready to resume business in May—had they access to the PPP?
Access that was shut down for weeks, because of Pelosi?
SHARE if you want Pelosi held accountable.