Pelosi Just Tried To Delete Her Chinatown Video – Now It Looks Like It's Out There For Good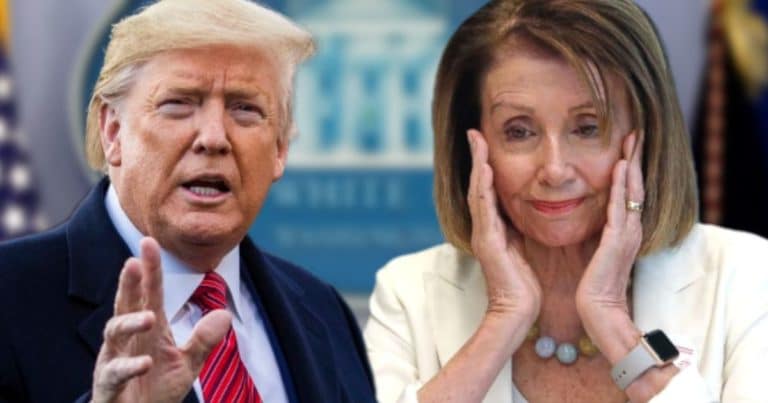 We all know that Nancy Pelosi—and many Democrats—claim Trump has not acted fast enough to defeat the virus.
But as recently as late February, Nancy was encouraging people to visit Chinatown. She even posted a video about it.
Whoops! Looks like that video is no longer on her account. But that's okay, Trump's got her covered.
From Twitter:
Crazy Nancy Pelosi deleted this from her Twitter account. She wanted everyone to pack into Chinatown long after I closed the BORDER TO CHINA. Based on her statement, she is responsible for many deaths. She's an incompetent, third-rate politician! pic.twitter.com/uWNI7DCG3o

— Donald J. Trump (@realDonaldTrump) April 16, 2020
Dang. First, let's acknowledge that Trump has totally taken off the gloves in his fight against the Speaker.
I thought he was tough on her before, but wow! He's slamming the Democrat for encouraging people to go to SF's Chinatown after he closed the border to China.
He went as far as to say that, if she's going to accuse him of being responsible for what has happened, then she is just as responsible. He ended his scathing rebuke of Nance by saying she's an "incompetent, third-rate politician."
Trump's never gotten along with this West Coast Democrat. But he's frequently offered the olive branch to Pelosi, only for her to throw it back in his face.
That was fine back then. But today, he says her actions have contributed to the crisis. She's refused to replenish the small business loan program.
She's gone on to claim Trump didn't act fast enough. But what has she done to address this situation?
In fact, she was much more concerned with the impeachment trial… and tearing up his SOTU address—the one where he mentioned how he was addressing the situation!
Why did she delete that video? Does she not want people to remember how she essentially downplayed it back in February?
President Trump is making sure nobody forgets what Nancy was doing back then. But he needs your help.
SHARE to keep Pelosi from covering this up!
Source: Twitter