After Pelosi Says We Shouldn't Bother Enforcing Border Laws, Trump Supporters Set Her Straight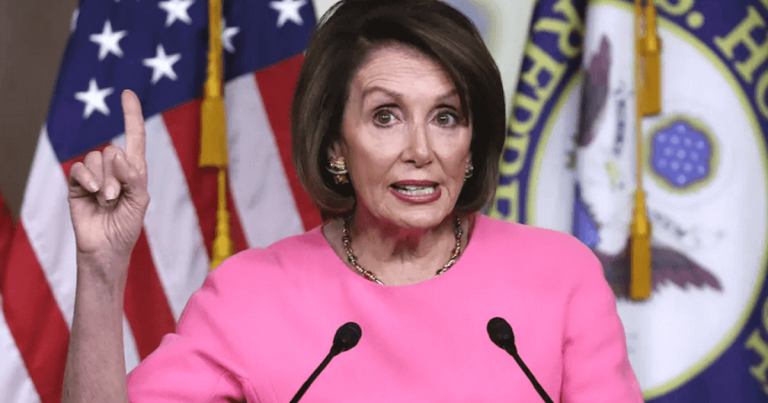 Nancy never saw these patriots coming.
House Speaker Nancy Pelosi believes there isn't any "point" to enforcing border or immigration laws.
Amazingly, the Democrat leader said exactly this during an event in New York on Monday.
After saying that President Trump's proposed ICE raids were "outside the circle of civilized human behavior," she then dropped the surprise question:
"We have legislation to go forward to address those needs…

…but in terms of interior enforcement, what's the – what's the point?"
Essentially, Pelosi is asking, "what's the point of enforcing laws"?
That's exactly what she's doing here, as ludicrous as that sounds.
But it didn't take long for the internet world to get wind of Pelosi's remarks, and respond with frustration and outrage.
Many wondered why an elected official would be telling authorities not to enforce existing laws.
Furthermore, the law in question is clear:
If a person overstays their visa (and that was 62 percent of non-citizens in 2016-2017) for more than 180 days, deportation proceedings begin.
That's a law. It's in the books.
But Pelosi apparently doesn't care and annoyed citizens immediately reacted on Twitter: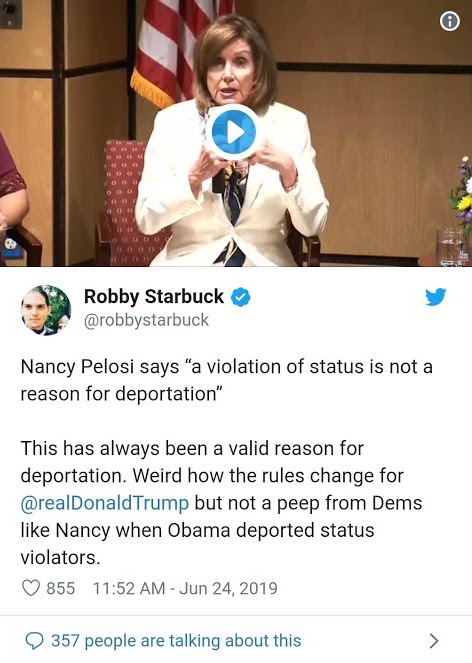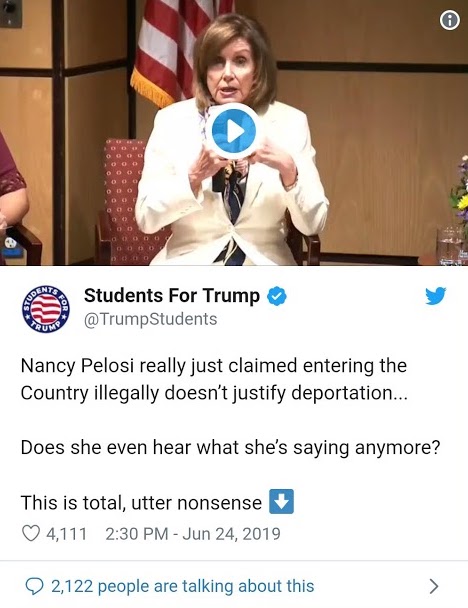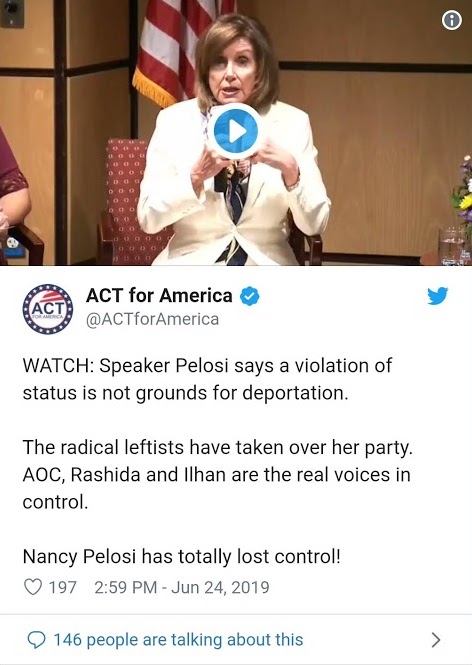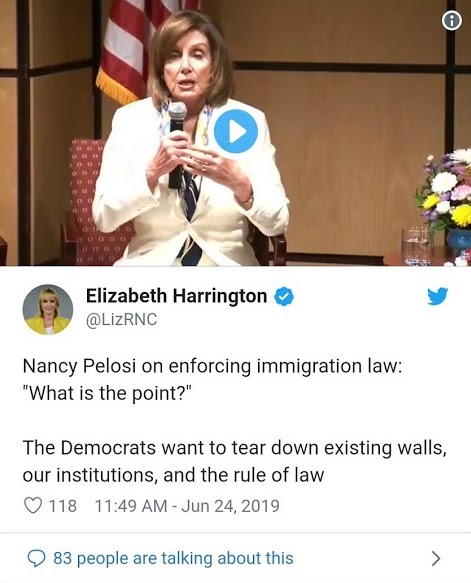 It really appears as if Democrats have no interest in law and order, doesn't it?
When you have a high-ranking Democrat leader saying there's "no point" to enforcing existing laws, you've got a serious problem.
What would YOU want to tell Nancy Pelosi? COMMENT below!
Source: IJR