Nancy Pelosi's Next Hunt Begins – After Trump Fires Watchdog, The Speaker Says It Could Be 'Unlawful'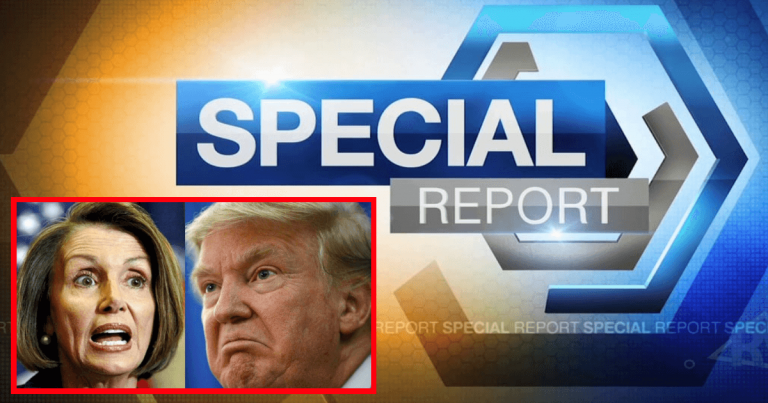 Ever since the Ukraine call impeachment failed, Nancy and her Democrats seem to be on the hunt for a new reason to impeach President Trump.
I wouldn't put it past them to impeach him over how he eats his steaks. But, wait! Here's something:
Trump fired a member of the DOJ—Inspector General Steve Linick. That's pretty normal, given he's the president. But now, Nance is saying it may have been "unlawful."
From Reuters:
"The president has the right to fire any federal employee, but the fact is if it looks like it's in retaliation for something the IG, the inspector general, was investigating, that could be unlawful," Pelosi said on CNN.
Give me a break. In one breath, Nancy Pelosi both defends and attacks the president.
It's amazing how liberals can contradict themselves all the time. Yet the media doesn't call them on it.
Pelosi admitted Trump has the authority to fire a federal employee. He's in charge of these agencies, after all.
But then Nance brought home the stinger, claiming it could be "unlawful" for him to fire Linickf he has the wrong motives.
According to the White House, Trump has serious concerns over who is loyal to his administration.
Many of these career bureaucrats testified against him during the impeachment trial. Why wouldn't he fire them?
Nance and her leftist allies suggest that he may have fired Linick because he was allegedly investigating Pompeo.
A likely thing to claim, when you're looking for a reason to impeach the president.
Keep in mind, Nancy just pushed a huge spending bill through the House. A bill that has zero chance of passing in the Senate.
So, she might be looking for a new project to cover her embarrassment.
We heard about Democrats looking to "investigate" Trump's response to the pandemic. Hey, we warned you that if the Democrats took the House—all they'd do is launch one case after another against the president.
It looks like they are being true to that. Instead of focusing on reopening the country and putting Americans first, old Nance wants to spend more time and money on investigations.
Tell me, was that why she was elected to office?
SHARE if you stand with Trump, not Pelosi.
Source: Reuter