Nancy Pelosi Just Lost Another One – House Democrat Joins Biden Administration And Shrinks Her Majority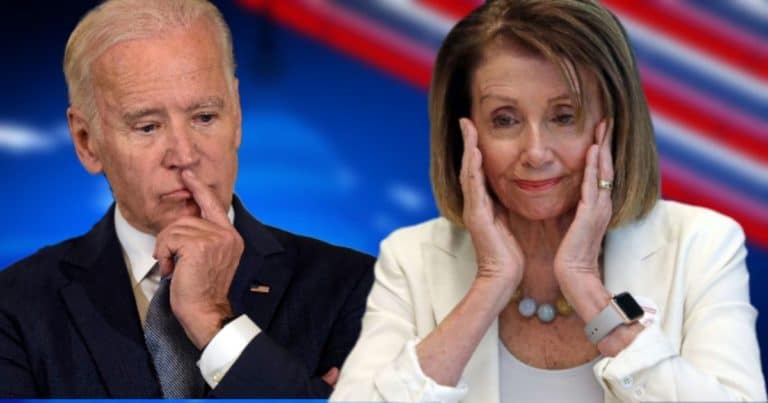 What's Happening:
Pelosi is still smarting from the fallout of the 2020 Election. While Democrats claimed it was a victory for the presidency, the House is in big trouble.
Instead of adding seats to their majority, they lost many moderate seats to new conservative candidates.
Many blame Pelosi, who refused to rein in radical leftists and their socialist agenda.
Still, she wants to be Speaker for another 2 years—which is something that may or may not happen.
But one Democrat she needs to keep her claws on her power just might have abandoned her, for a better job:
Rep. Cedric Richmond (D-La.) is joining the Biden administration, two sources familiar with the situation confirmed to The Hill.

One source told The Hill that Richmond, who was one of the co-chairs for President-elect Joe Biden's campaign, will assume a senior role similar to that of Valerie Jarrett in the Obama administration. Jarrett was known to be a close confidant of former President Obama while also heading the Office of Public Engagement and Intergovernmental Affairs during his presidency.
According to reports, Joe Biden wants to take Cedric Richmond from the House for a job in his administration.
Richmond would act as a top advisor, much like Valerie Jarrett in Obama's administration.
Reportedly, Richmond was a confidant of President Obama. If I had to guess, he would most likely tell what Biden should do, rather than carry out his wishes. (Just like Jarrett did to Big O).
But if this plan goes through, Pelosi loses another Democrat in the House. She is already poised to lose somewhere in the vicinity of 20 seats.
She might have a small majority, but not large enough to throw her weight around. Democrats might actually—gulp!—be forced to work with Republicans!
That's something they'd never do unless they had no choice.
Pelosi has a terrible track record of cooperating with her own party, let alone Republicans. If Richmond leaves, what is she going to do?
Wouldn't it be ironic if Biden's administration actually cost Pelosi her death grip on the House?
Key Takeaways:
Pelosi lost many moderate Democrats, thanks to the radical left.
One more might leave if Biden picks him for a senior role.
Democrats hold a shrinking majority in the House, forcing them to work with Republicans.
Source: The Hill