Pelosi's Closet Of Betrayal Swings Wide Open – She Conspired With Milley To Remove Nuclear Football From Trump, According To Book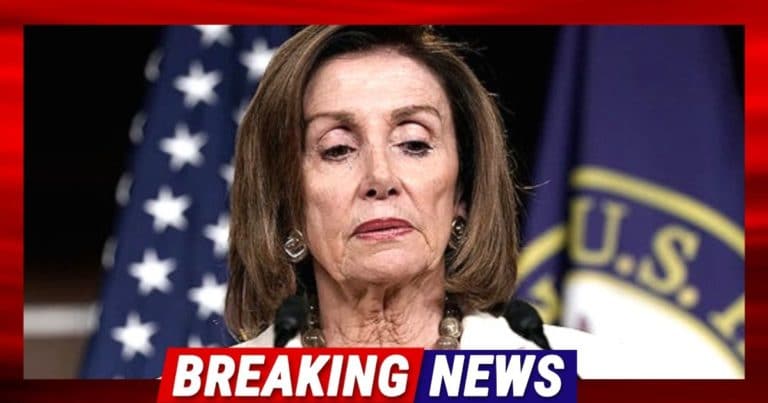 What's Happening:
Americans are reeling that Gen. Milley may have betrayed our nation to China. The revelation came from a new book by two anti-Trumpers with a long history of bashing 45. But it seems the ugly bombshells are not over.
The book claims that Milley said, without evidence, that he was worried that Trump would start a war with China in the closing months of his presidency. Complete nonsense, sure. But he wasn't the only one with this baseless fear.
As it turns out, Pelosi was not far from the "treason train." She allegedly conspired with this hack general to strip Trump of his presidential power.
From IJR:
Milley, who believed Trump "suffered a mental decline after the election," according to the journalists, reached out to Pelosi to discuss his plan which many might describe as blatantly treasonous…

"He's crazy. You know he's crazy," Pelosi reportedly said…

Pelosi wondered how to restrain Trump's military authority, asking if it was possible "to prevent an unstable president from initiating military hostilities or from accessing the launch codes and ordering a nuclear strike."
According to Woodward and Costa's new book, Nancy Pelosi discussed with political hack Gen. Milley how they could take the nuclear codes from Donald Trump. From what is allegedly in the book, these two "feared" Trump was "crazy" and would attack China.
We know that is all hogwash. Did these two really believe Trump was crazy? That seems to be their poor, flimsy excuse to do what they tried to do. And they are happy to allow it to be published because they are banking on the liberal establishment to agree with their opinions.
Plus, it takes everyone's eyes off the terrible debacle in Afghanistan.
But the facts are the facts. If Pelosi, like Milley, conspired against the president, that's treason. She knows full well that a president can't just launch a nuclear strike against a country. There are layers of protocol and rules to prevent that.
And she knew he had no intentions of starting a war. In fact, he was the first president in decades not to start a new conflict overseas.
Instead, Pelosi is a partisan hack that wanted to find a way to both slander Trump and ensure he could never run for president again. Even now, she is conspiring with these writers to spread more lies and nonsense, hoping it would further destroy Trump's reputation.
But these out-of-touch leftists, who live in a liberal, D.C. bubble, don't get it. Americans are on Trump's side. We know the real enemies of this country. And they have D at the end of their names.
Key Takeaways:
Pelosi conspired with Gen. Milley to take Trump's nuclear authority away.
This comes in a new book written by two anti-Trump authors.
She did this around the time Milley betrayed the U.S. to China.
Source: IJR