Nancy Pelosi Should Be Getting Concerned About Taxpayers, Once They See Her New Congress Calendar Only Has 101 Days Of Work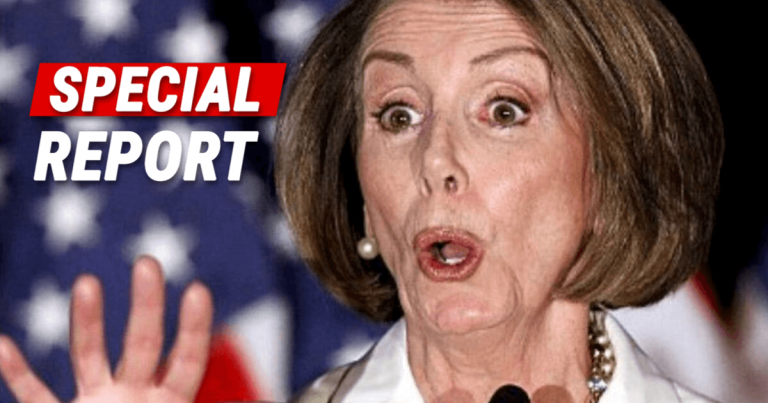 What's Happening:
Democrats, continuing their track record of failure, gave Pelosi another term as Speaker of the House.
This is the same woman who flipped on impeachment (but failed to remove Trump). And the same who refused to move COVID relief forward. Many accused her of pushing politics over helping Americans.
Because of her, Democrats lost many seats in the House, while Republicans only gained. Some might have assumed Democrats would have picked a better leader, but oh well.
But only now, that her 2021 congressional calendar is out, will they regret their choice.
From The Blaze:
According to House Minority Leader Kevin McCarthy (R-Calif.), the upcoming year in the House of Representatives will be the "laziest Congress is modern history."

That's because House Democrats — who hold a majority in the House and therefore manage the legislative calendar — have scheduled only 101 days of work for the upcoming year, a significant reduction compared to previous years.
Pelosi has scheduled only 101 working days for Congress next year. That is a 25% reduction from normal years.
McCarthy slammed that schedule, calling it the "laziest Congress" in our history. He has good reason to complain.
Congress exists solely to represent the people in our federal government. They receive paychecks off the backs of working Americans.
Yet Pelosi and her party can't be bothered to get together more than just 101 days out of a 365-day calendar?
Talk about a slap in the face.
Do you know what's funny? This is a year that Democrats like Pelosi claim Joe Biden assumes the presidency. Pelosi thinks a Democrat will enter the White House, yet she only schedules 101 days for work?
You'd think she would be champing at the bit to work with Biden to reverse and reform everything Trump did, right?
Get all their progress plans on the House floor. Quickly get everything done they've been talking about for years, right?
Instead, she comes up with the shortest working year in a long time. Almost as if, she's expecting Trump to stick around, huh?
After all, if Trump is president, a short year might mean slowing down or frustrating his agenda some more.
Can't say for sure. But no matter how you slice it, Pelosi's calendar is odd and unacceptable.
Do you think taxpayers should put up with this slimmed-down schedule?
Key Takeaways:
House Democrats released their 2021 calendar, only working for 101 days.
McCarthy called it the "laziest Congress" in recent history.
Pelosi and House Democrats are responsible for the calendar.
Source: The Blaze