While Pelosi Rips Trump's Covid Response – A Company Tied To Nancy's Husband Raked In The Cash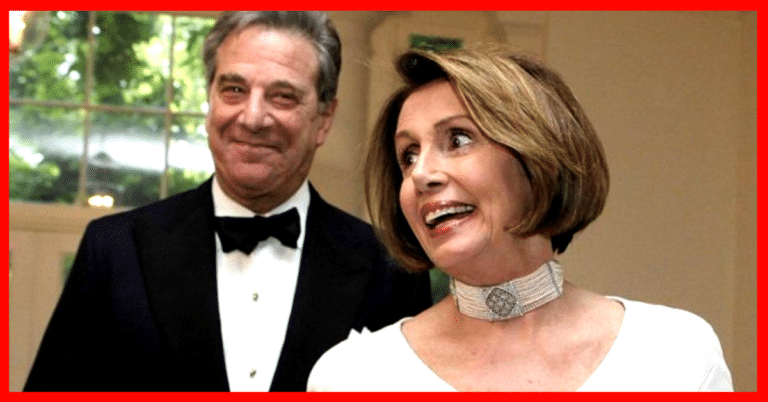 What's Happening:
From the very start of the outbreak, Democrats have been critical of President Trump's response. Politicians, including Nancy Pelosi and Joe Biden, frequently go on TV to complain that the president isn't "doing enough" to address the virus.
Yet from the very beginning, it appears the president was leading the charge to battle the disease. His White House task force provided guidance to all 50 states. And the president championed the Paycheck Protection Program that provided loans to businesses, so they could continue to pay their employees during state-mandated lockdowns.
One of the requirements of this program was that companies connected to politicians—most notably Donald Trump—could not apply for loans. That meant the Trump family companies, including their hotels and resorts, were denied aid. Yet evidence is mounting that many companies tied to Democrats raked in the big bucks.
Including Nancy's husband:
A company connected to House Speaker Nancy Pelosi's (D-CA) husband received a loan from the Trump administration's $669 billion Paycheck Protection Program, a Small Business Administration-led fund designed to provide financial relief to businesses in the wake of the Chinese coronavirus pandemic.
The U.S. government released a report this week, identifying about 650,000 small businesses that took loans from the PPP. They also revealed that some politically connected firms received cash as well. Pelosi's husband, Paul Pelosi, is an investor for EDI Associates, which received between $350,000 and $1 million from the taxpayer-funded program.
The partnership is listed as a recipient of a loan between $350,000 and $1 million. The company was listed in Nancy Pelosi's latest House financial disclosure report filed in May 2019, for the year 2018. Paul Pelosi is a businessman and investor.
In addition to this, other companies—some less impacted by the lockdowns—received cash from the government through the PPP. That includes businesses outright owned by politicians or heavily-connected to them.
Joe Biden has frequently slammed Trump over his leadership during the pandemic. But it appears some of Joe's close allies (and donors) benefitted from the PPP:
Funding disbursement data for the program unveiled on Monday by Treasury Secretary Steve Mnuchin indicates that a number of individuals who have bankrolled Biden's campaign have also benefited from PPP loans in recent months.
That includes a Delaware-based real estate developer that has contributed to Biden's campaign and a super PAC that is helping him get elected. According to reports, the company has received millions in tax payer-supplied loans.
These reports appear to fly in the face of what Pelosi and Biden have been saying. They are eager to criticize what Trump is doing during the crisis but ignore how their own allies are benefitting. President Trump's family was denied access to job-saving loans, yet companies connected to Democrats had no troubling taking millions (in some cases) from American taxpayers.
Key Takeaways:
Democrats, including Nancy Pelosi and Joe Biden, are connected with firms that took PPP money.
Pelosi's husband is an investor in a company that received up to a million dollars.
Donors to Joe Biden's presidential campaign received millions in loans.
This comes as Democrats continue to criticize Trump's response to the pandemic.