Speaker Nancy Pelosi Caught On Video – It Looks Like Tearing Up Trump's Speech Was Planned And Prepped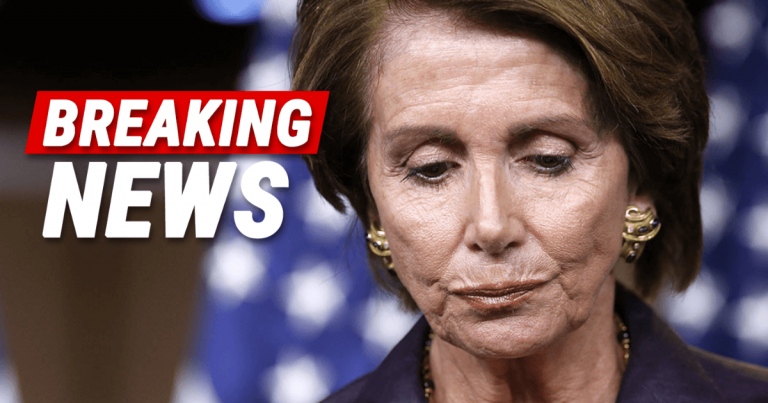 It's no secret many Americans were disgusted to watch Speaker Nancy Pelosi tear up Donald Trump's SOTU address.
Many are wondering why she did this. Did she plan it beforehand, or was it a knee-jerk reaction to hearing all of Trump's successes?
Is there any evidence to show what really happened here?
Well, it looks like someone discovered what she was up to all along. And it's on video.
From Breitbart:
House Speaker Nancy Pelosi (D-CA) appears to have practiced tearing up President Donald Trump's State of the Union speech on Tuesday evening, as seen in live footage from the speech.

A video posted by President Trump's re-election campaign shows Pelosi making small tears in a copy of the speech as the president introduced conservative radio icon Rush Limbaugh.
Video confirms Nancy Pelosi ripping up the #SOTU speech was PREMEDITATED:

9:49 PM: Pelosi makes small tears to the paper after POTUS mentions "new cures for childhood cancer" and eradicating AIDS.

10:24 PM: Pelosi holds up the already torn paper and finishes ripping it in half. pic.twitter.com/IR2y9CeYVo

— Trump War Room – Text WOKE to 88022 (@TrumpWarRoom) February 5, 2020
Uh-oh! Video reveals that Nancy Pelosi was planning to rip up Trump's speech ahead of time. The footage seems to show that she was "pre-ripping" her copy of the speech during the event.
Screenshots show small tears in the sides of her pages. So was it a spur of the moment action? Doesn't look like it.
Was she planning on doing this way before the night's event? She seemed to have her answer ready very quickly when reporters asked her why.
How can anyone believe that she really felt there was no truth on even "one page" of his speech?
This was a speech that honored black Americans, women in the workplace, a Tuskegee Airman, and our heroes serving overseas.
She really thought all that was worthy to tear up? Or did she decide before the speech that she was going to do this?
We can't say for sure, but we do know she was planning it during the speech. So it was premeditated.
And now the House is filing ethics charges against her for possibly breaking federal law by destroying official House documents.
And this new video only give the House further evidence that she planned it out.
SHARE if you think Pelosi should be punished for tearing up the president's speech!
Source: Breitbart