Nancy Pelosi Accused Of Washington Corruption – Her Own Democrat Bill Sends $200 Million To Park She Frequents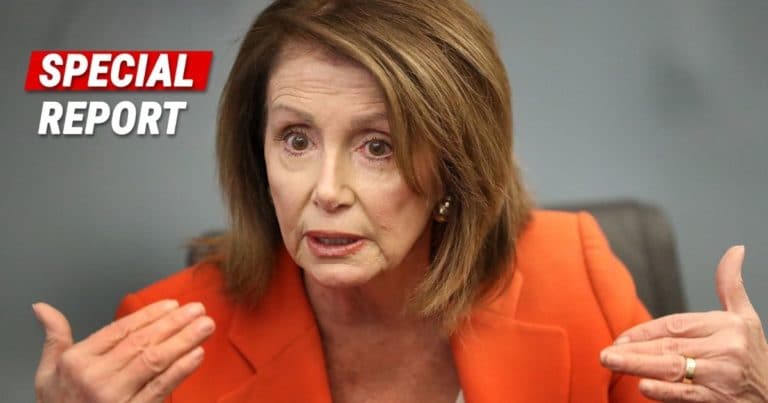 What's Happening:
We all know that Democrats' $3.5 trillion spending bill is a socialist takeover. But for Pelosi, it might be something so much more.
Republicans and a few moderate Democrats worry about the tremendous debt Biden's spending bill will dump onto the country.
All so that the federal government can saddle more Americans with poverty-inducing welfare.
But that's not all! It turns out, Pelosi added a nice $200 million chestnut into the package.
And Republicans are rioting. From Fox Business:
Republicans cried foul this week over $200 million earmarked in the House Democrats' massive $3.5 trillion budget resolution for the Presidio Park in House Speaker Nancy Pelosi's San Francisco district, according to reports…

Pelosi helped build support to create the Presidio Trust when the park transitioned from a military installation in the 1990s.

The speaker is also known to frequent the park herself.
Republicans called out Pelosi for adding $200 million to Biden's $3.5 trillion spending bill.
The extra cash will go to a park that she not only helped create but often visits.
Ever wonder why Democrats are so quick to spend money they don't have? It's not because they really think they are helping the poor.
Because as they shell out billions on useless government programs, they can sneak little gems like this into the bill.
Of course, Pelosi wants a park she helped build to remain funded. But is she going to donate some of her personal fortune?
Nope! Instead, she wants taxpayers from around the country to pay for a park they will never see.
I wonder if that money will go to a giant statue of Pelosi? They could put it right in the middle of the park.
Heck, for $200 million, they can build a statue that can be seen from space! Why not? It's not her money, after all.
It's yours.
Key Takeaways:
Republicans slammed Pelosi for putting a $200 million earmark in the $3.5 trillion spending bill.
The money will go to a park in San Francisco that she helped build and often visits.
Source: Fox Business