Mike Pence Hits Biden With Accusation – Says Joe Stands Against Black Parents Having School Choice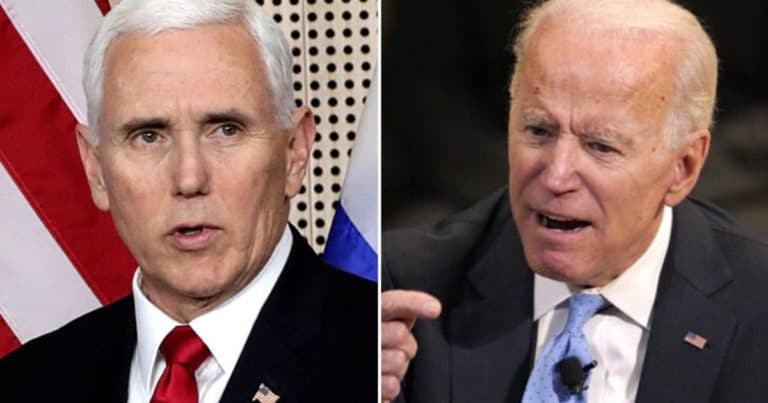 The 2020 Election will require candidates to address their past decisions. Joe Biden is trying to polish his long record in D.C., claiming he is a "champion" for black Americans.
His campaign is trying to cover his record of supporting policies that hurt black people, not to mention his frequent gaffes.
Vice President Mike Pence called out the Democrat nominee for his stance on school choice for the black community:
Vice President Mike Pence accused 2020 presidential candidate Joe Biden on Tuesday of preventing black parents from obtaining the American dream by blocking them from picking where their kids go to school…

"Biden says everybody ought to have a fair shot at the American dream," Pence said. "We would say, 'Well, why don't you support allowing African-American families to choose where their kids go to school?'"
Why is this so important in the 2020 race?
School choice is a widely popular option for parents of all social-economic backgrounds. It provides families with federal funds, so they can send their children to the best available option.
This system creates competition among schools, increasing the quality of education.
Democrats, backed by powerful teachers' unions, fiercely oppose school choice. Joe Biden's solution is to pump more money into failing public schools, including those in the inner city that have produced poor results.
The potential for school choice to turn around the fortunes of many black children is evident.
Parents can remove their kids from schools corrupted by inadequate teachers (and infested with gangs and drugs) and place them in better schools (or charter schools, private schools, and homeschooling).
Conservatives criticize Biden and Democrats' rejection of school choice, saying the left is eager to keep students in government-run facilities. Public schools more and more resemble propaganda stations for the radical left, rather than places of learning.
Key Takeaways:
Mike Pence called out Joe Biden's refusal to support school choice.
Biden wants more money for failed public schools.
Democrats and teachers' unions strongly oppose school choice, knowing it creates competition.
Source: Daily Caller