Federal Judge Spoils Democrat Plans – Hands Down Big Trump Decision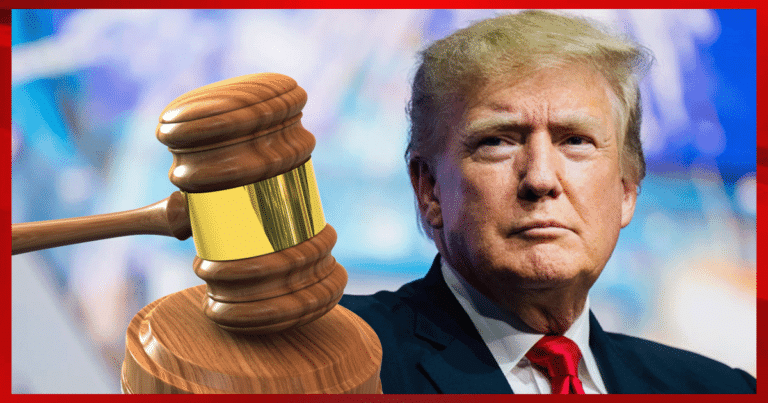 What's Happening:
Democrats within Biden's DOJ wanted to rush through their indictment against Trump as quickly as possible. It seems they are eager to condemn their biggest political rival, all to stop him from winning the 2024 Election.
Few people seem to think this is really about "justice."
DOJ prosecutors were demanding the start of his trial in December of this year. Considering the severity of the accusations, that is a pretty rushed timeline. Trump is running for president. His lawyers argued the left was trying to undermine his ability to reach the American people. And so, the federal judge over the case just made her decision.
From The Post Millennial:
Judge Aileen Cannon has set a trial date in the Biden DOJ's case against President Donald Trump for May 20, 2024. This is months after the DOJ's requested start date in December 2023, and months ahead of Trump's attorney's requested start date in late November 2024…

She noted that in addition to the many documents to review, some 1.1 million pages, and the 9 months of surveillance tapes. At the time, she said she would issue a ruling on the timeline "promptly."
Judge Aileen Cannon spoiled the left's plans to undermine Trump's primary bid. She pushed back the start date of the trial to May 2024–well beyond what Democrats wanted. This date puts it after most states go to the primary polls. Meaning, the trial will not interfere with Trump's attempts at winning the GOP nomination.
This is a huge blow to the left. It's hard not to believe this entire indictment (and the others launched by Democrats) were merely about stopping him from winning the election. They announced it early this year, to derail his primary campaign.
Had the case begun this December, it would have been a huge burden to Trump's campaign. Primary voting begins in early 2024; it seems pretty obvious the left's intentions.
Recently, one Democrat pundit claimed Trump would drop out of the race as a part of a plea deal. This seems to have exposed the left's true motives with these seemingly endless indictments. They are not after justice, just stopping Trump from returning to the White House.
True, this May date still interferes with the general election. If Trump wins the GOP nomination, he will have the summer of 2024 to make his case to the American public. But this ongoing trial will be a burden on him.
It is possible that the case will be pushed back even further before May arrives.
Key Takeaways:
Judge Cannon set the trial date for Biden's DOJ's case against Donald Trump.
She rejected the left's demand to make it December 2023; it will begin in May 2024.
It appears Democrats indicted Trump to prevent him from winning the election.
Source: The Post Millennial