After Democrats Ban Plastic Straws – Trump Trolls Them By Selling 140,000 Big Red Straws That Say 'Trump'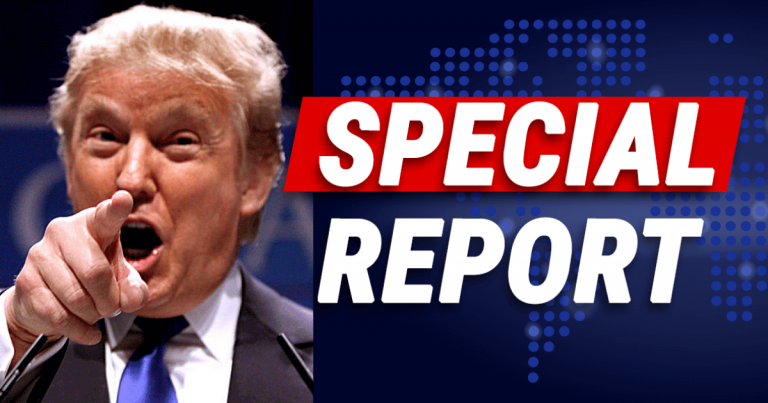 Donald just set their paper straws on fire—and cashed in big!
If you live in a major city, you might have to put up with the Left's new villain:
Plastic straws!
According to their wild claims, plastic straws are the scourge of our planet. In fact, Democratic-controlled state governments have actually spent tax dollars banning plastic straws.
The alternative? Terrible paper straws that stick to your mouth and dissolve as you try to use them! (Or metal ones that are injuring people everywhere.)
Not a big surprise that the left's solution to a non-problem is worse for us and our pocketbooks!
But that's okay. Once again, Trump is putting the Left to shame by trolling them with a brilliant alternative.
From Daily Wire:
"As California and other places around the country implement bans on plastic drinking straws, the Trump 2020 campaign is taking a different approach.

The campaign is now selling 'Trump Straws' in packs of 10 for $15. The plastic straws are red and say 'Trump.'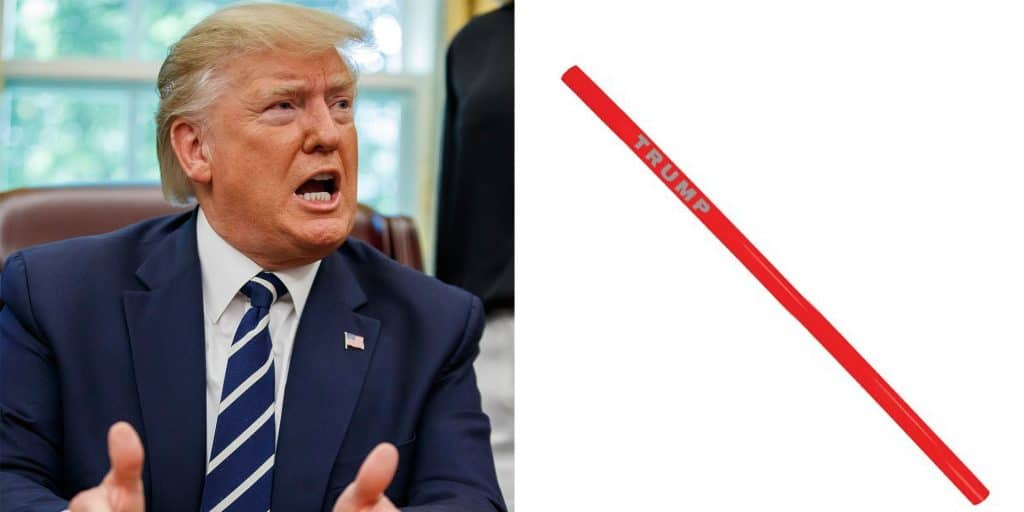 That. Is. Amazing! But what's even more amazing?
The campaign's website flat-out says, "Liberal paper straws don't work," and describes Trump's straws as follows:
BPA free
Reusable & Recyclable
9″ long
Pack of 10 identical straws as shown
Laser engraved
Made in USA
While the left is panicking over plastic straws, Trump is coming up with a solution. And a great marketing tool!
These straws are BPA free and reusable and recyclable, meaning they are better for the environment than those terrible paper straws that will end up in a landfill.
And he's already making a killing with them, according to his campaign manager Brad Parscale: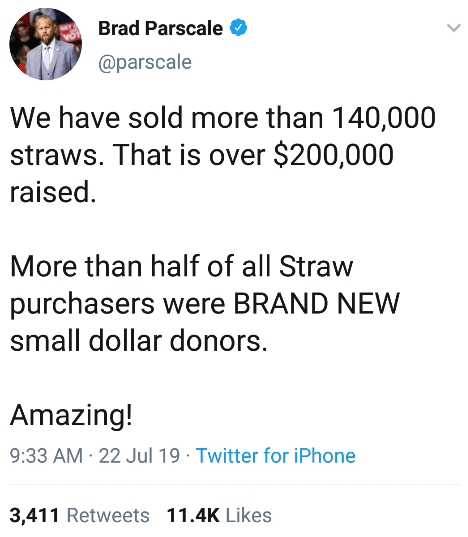 In case you can't read this "amazing" tweet, here it is: We have sold more than 140,000 straws. That is over $200,000 raised. More than half of all Straw purchasers were BRAND NEW small dollar donors. Amazing!"
As you can imagine, Democrats are already outraged over these straws. They accuse Trump of lying to his supporters and causing a bigger problem.
Really? These are recyclable straws that won't hurt the environment. They are reusable, so they'll never end up in the garbage, unlike paper straws, which don't even work the first time!
Trump further humiliated liberals by saying:
"I do think we have bigger problems than plastic straws… You know, it's interesting about plastic straws: so, you have a little straw, but what about the plates, the wrappers, and everything else that are much bigger and they're made of the same material?"
Makes a lot of sense to me. As usual, Democrats are wasting time and money banning harmless straws.
Donald Trump is busy fixing bigger problems – and making $200,000 off the Democrats' mistakes.
SHARE if you would buy Trump's new straws!
Source: Daily Wire, Twitter