After Police Prevent D.C. Autonomous Zone – President Trump Declares It Will Never Happen, And Twitter Censors Him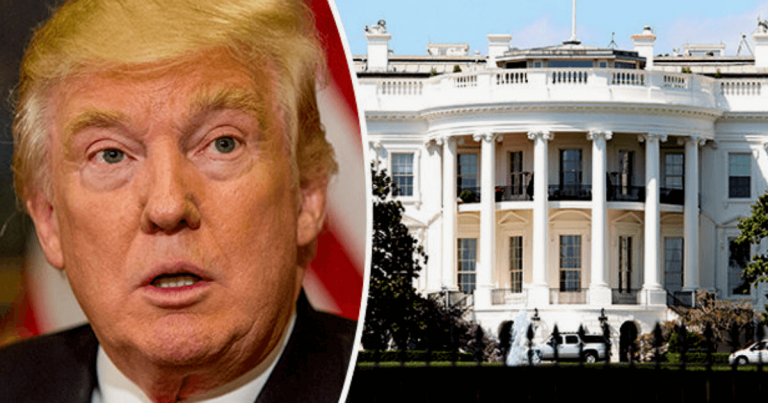 Ever since a group of anarchists took over a section of Seattle, copycats have tried to do the same in cities around the country. None have succeeded.
This week, a group of protesters tried to build their own "autonomous zone" right outside the White House.
But this "Black House Autonomous Zone" was quickly shut down by the cops:
Dozens of riot police are now taking back the "autonomous zone" outside the White House. pic.twitter.com/zWWJikwGWg

— Ebony Bowden (@ebonybowden) June 23, 2020
President Trump made it perfectly clear that "autonomous zones" will not be tolerated in the nation's capital. He promised that law enforcement would stop them quickly.
In response, Twitter decided to censor the president: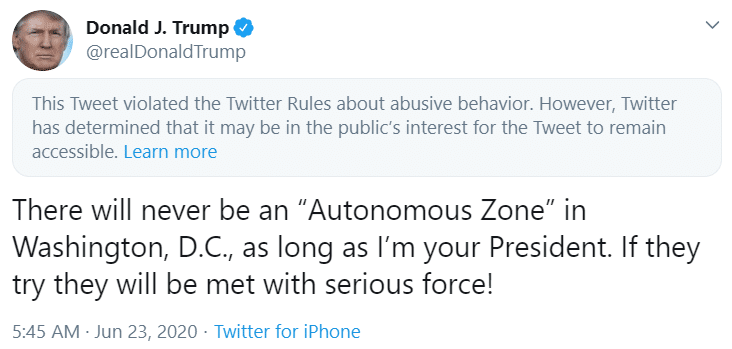 Why is this situation important?
It is apparently becoming popular among young, far-left activists to take over sections of cities. These "autonomous zones" are run by mob rule. They have no clear agenda. And they are rife with violence.
But although the Seattle mayor allowed this to happen in her city (until recently), these zones have been shut down everywhere else.
Leaders are willing to let Americans peacefully protest, but they will not let them create lawless zones that consider themselves outside U.S. jurisdiction.
Local police, that National Guard, even troops are ready to stop this kind of movement from spreading.
What has upset even more Americans is the apparent attempt by a social network to undermine a statement from the president.
If you try to view Trump's tweet warning about autonomous zones, you will see a disclaimer from Twitter claiming it "violates" their rules (if you can see the tweet at all).
Twitter says Trump's tweet breaks their rules—but they stop short of removing it or locking his account (something they do to many other users).
Instead, they want to make it more difficult for Americans to hear from their president. Considering Trump's tweet was a warning, to discourage crime, this move from Twitter is alarming.
Key Takeaways:
D.C. police prevented activists from setting up their own "autonomous zone" near the White House.
Trump warned activists not to do such and was censored by Twitter.
The social media site put a disclaimer on Trump's tweet—claiming the president was advocating violence.