Police Arrest 13 During Lancaster Riots – Now The Judge Nails Each Protester With Million-Dollar Bail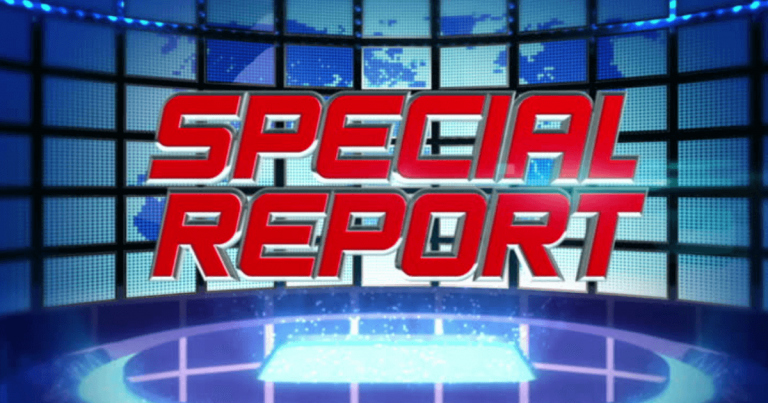 Protests and riots continue to break out around the country, and law enforcement scrambles to keep up. The courts are also seeing a heavy influx of civil uprising cases.
Furthermore, many officers have expressed frustration over the situation — in some cities, law enforcement personnel claim arrested suspects are simply released with no consequences.
But that's certainly not the case in Lancaster, Pennsylvania.
At around 3 a.m. on Monday, alleged riots broke out, which resulted in an altercation between police and protesters.
The police ultimately had to use tear gas to control the unruly crowd, and cops ended up arresting 12 adults and 1 juvenile for participating in the events.
The protest came the night after the death of 27-year-old Ricardo Munoz, who reportedly rushed an officer with a knife in his hand. The officer responded with deadly force.
Less than 24 hours later, the protests started. This included "hurling glass bottles, gallon jugs filled with liquid, bricks, and plastic road barricades," according to police.
Now, the judge isn't going easy on those arrested (via Breitbart):
A Pennsylvania judge set the bail at $1 million each for several protesters who were allegedly rioting in the wake of the police shooting of a knife-wielding man from Lancaster.
The suspects face multiple felony and misdemeanor charges; among the list is arson, criminal conspiracy, and vandalism.
The 16-year-old minor has been charged with marijuana possession, possession of instruments of crime, propulsion of missiles onto a roadway, and disorderly conduct.
However, the million-dollar bail ruling has already garnered backlash and criticism.
A local advocacy group called Lancaster Stands Up believes it's a "politically motivated attack on the movement for police reform and accountability."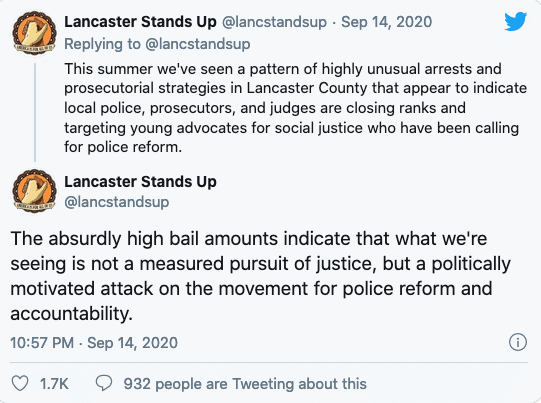 Additionally, Lt. Gov. John Fetterman called the bail amounts "unconstitutional" and "indefensible."
Perhaps the judge is trying to send a message with this ruling. Or maybe the severity of the charges is a little steeper than all those reported.
Either way, it might make protesters think twice before creating chaos in the streets. It also means these particular suspects won't be getting out any time soon.
Was the ruling too severe? Was it "unconstitutional?" These questions will surely be debated in the coming weeks.
Key Takeaways:
Lancaster police arrested 12 adults and 1 minor after riots broke out early Monday morning.
The judge just placed a $1 million bail on each suspect.
The move created an outcry among local advocacy groups. And Lt. Gov. John Fetterman called it "unconstitutional."
Source: Breitbart