New 2020 Poll Should Concern Democrats – Even After Protests, Rasmussen Says Black Support Remains High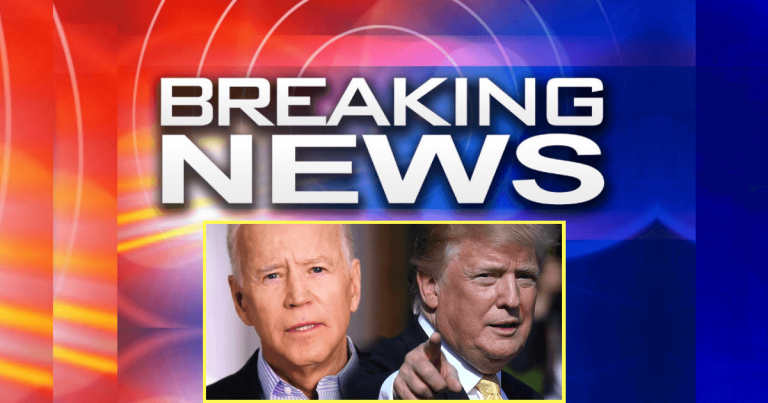 What's Happening:
Politic pundits have claimed the COVID pandemic and riots have hurt Trump. They point to polls released by the mainstream media as proof that his 2020 chances are vanishing.
In particular, interest is black support for the president, which the left apparently thinks is all but gone after their protests.
These experts will have a hard time explaining Rasmussen's latest data:
Sunday Digging Deeper –

Daily Presidential Approval by Race – updated

Looking for national trends? Here may be a place to start. pic.twitter.com/GZBhx9tf8J

— Rasmussen Reports (@Rasmussen_Poll) June 28, 2020
Our Take:
According to Rasmussen's recent report, approval among black likely voters for Trump is at 33%. That is consistent with previous polls that had Trump's support among black voters between 30-41%.
Those numbers are staggeringly high for a Republican president, including George W. Bush who won re-election in 2004.
Some have said that if a Republican win only 25% of black support, Democrats would never win another election. These approval numbers should have Biden's team sweating.
Considering these riots have taken the attention off of Joe Biden's disastrous "you ain't black" comments and his years of question attitudes toward black people—the fact that Trump is still scoring high among black voters should have Democrats very concerned.
Even after the media has tried to paint the BLM-controlled protests "Trump's fault," a large number of black voters still support him.
This suggests that the many polls being released by liberal-leaning outlets aren't what they appear to be.
Key Takeaways:
New Rasmussen approval poll reveals 33% of black voters approve of Trump.
That's consistent with polls that came out in previous years, prior to the race protests.
This casts doubt on recent polls that suggest Trump is doomed in November.
Source: Twitter