After Professor Predicted Trump's 2016 Victory – Now He Is 91% Confident Of 2020 Outcome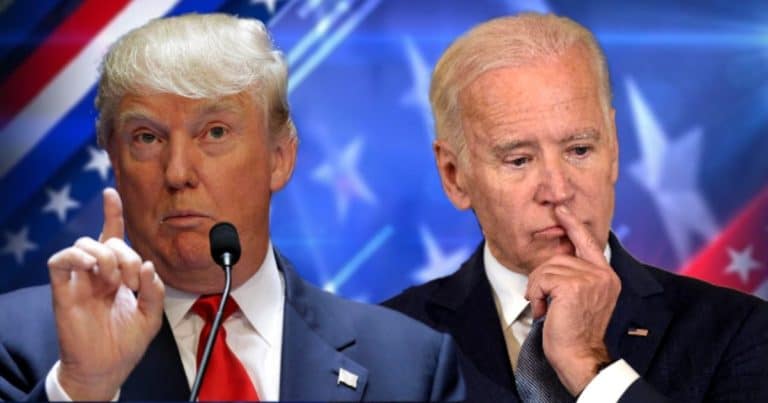 Few people predicted the 2020 Election correctly. We did (you can check the archives) and so did political professor Helmut Norpoth.
This professor defied the "experts" back in 2016 to be proven right by Trump's historic victory.
Now, he has a strong argument that the 2020 victory will win by a big margin – 91%!
From Fox News:
A political science professor who predicted President Trump's win in 2016 is forecasting another victory…

"OK, the key to the November election is the primaries. And, the only primaries [are] already giving us a lot of information," he explained…

"It's that stronger performance of primaries that gives Donald Trump the edge in November."
Norpoth is pointing to the primaries as a strong indicator of how November will shape up.
He said that because of Trump's strong showing during the primaries, he will have a better chance of winning the General Election.
Compare that to Joe Biden, who had trouble "holding it together."
Norpoth predicts a 91% chance of Trump being re-elected. And he said he would win 362 electoral votes.
Our Take:
Some claim that the pandemic will affect the election. Even Norpoth admits this but says there has to be a big "collapse" in Trump's approval in order for his prediction to prove wrong.
Pandemic or not, Trump has come through much better than Biden. Joe and the left are pushing a narrative that Trump didn't do "enough" to battle the disease.
That narrative is full of holes. You can easily see how Trump moved aggressively to battle COVID-19 at a time when the media (liberals) said it was no big deal.
They even encouraged Americans to travel as late as February.
Biden hasn't looked great during the pandemic. He's huddled up in his basement as Trump travels across the country to battle the disease and reopen the economy.
Add to that his record over the course of his first term, Trump's looking pretty good.
What about Joe's record? As vice president, he bowed to China and apparently sold out America. Then there's his frequent gaffes, concerns about his mind, and then… Tara Reade.
I think Norpoth might be on to something…
SHARE if you think Trump will win in a landslide.
Source: Fox News