Trump Just Kept His Word On Protesters – The Feds Defy Portland Mayor, Arrest Suspects In Unmarked Cars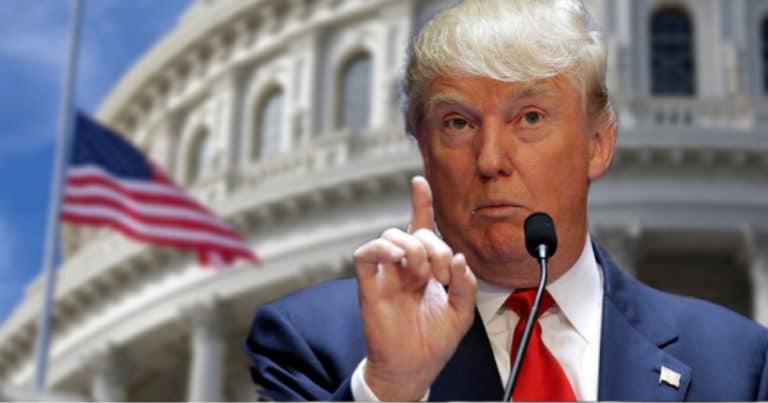 What's Happening:
Trump's latest move is sure to outrage liberal snowflakes.
Since early summer, protests have broken out across the country. In deeply-blue cities, anarchistic groups have been stirring up unrest night after night. Even as the commotion's died down elsewhere, the city of Portland has seen weeks of non-stop chaos.
President Trump warned Democrat leaders to uphold law and order—or he would be forced to intervene. In response, these liberal leaders insulted or ignored the president. Now, we are seeing federal forces moving in quickly, arresting suspects in the dead of night:
Federal law enforcement officials have reportedly started to whisk suspected rioters off the streets of Portland in unmarked cars as the Trump administration begins to make good on its promise to "quell" the violence in the city.

Take these terrorists off the streets and disappear them for months. Oh if only. pic.twitter.com/NYW7qKCXSw

— Ian Miles Cheong (@stillgray) July 15, 2020
Americans have watched for nearly two months as local Democrat leaders sat back and did nothing to stop riots and vandalism. In some cities, they are actually trying to abolish police departments or slash funding.
In Seattle, the mayor ordered the police to stand down as Antifa and BLM groups "took over" six blocks. Only after people died, did the city and federal forces clear out so-called CHOP.
Portland's mayor appears even less willing to confront the radical activists that have been causing trouble in his city. These pro-Marxist, far-left groups have been at it since the end of May. While other cities managed to get things under control, Portland leaders sit back and let it spread.
Reports are coming out, along with video, of federal forces taking over. One particular video reveals agents in camo-gear jumping out of an unmarked vehicle. They ignore several bystanders—all apparently members of the same group—to grab just one. The Fed's transfer him to their vehicle and drive away.
This suggests a highly-orchestrated and precision operation, where federal authorities are apprehending leaders and other instigators.
As intense as these reports seem, remember it didn't have to come to such drastic actions. It was the responsibility of Portland's mayor and the governor of Oregon, to maintain the peace. When they continued to refuse, it was up to the federal government to end the unrest.
And it appears President Trump is moving quickly and efficiently.
Key Takeaways:
Portland has suffered weeks of unrest and riots.
After the mayor refused to stop it, the federal government is stepping in.
Reports and videos reveal federal forces apprehending members of anarchist groups.
Source: Daily Wire