Jen Psaki Worries Democrats with Midterm Prediction – If Liberals Insist on Making It About Biden, They'll Lose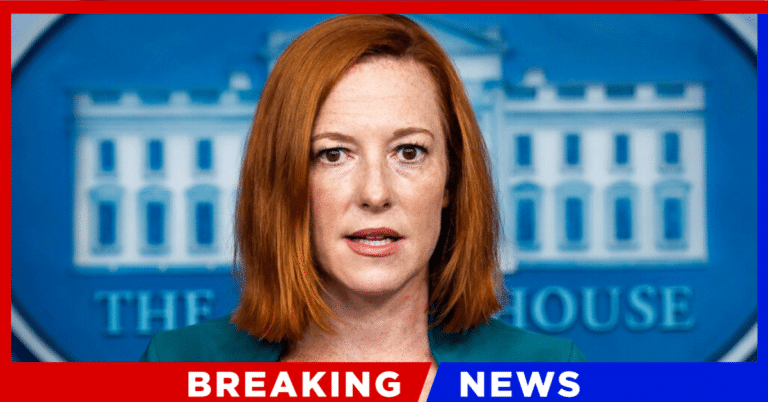 The midterm elections are less than a few months away, and everyone in Washington is weighing in on possible outcomes.
For example, Sen. Josh Hawley recently said that if Republicans reclaim control of the House and Senate, there will be a mass exodus of Democrat officials from the White House.
Now, Former White House Press Secretary Jen Psaki has given her opinion — and it might not be what Democrats wanted to hear.
After last week's market crash, President Joe Biden immediately felt the crunch, as certain polls showed a reversal of the recent upward trend. Now it appears he's falling back into the red again.
That's entirely due to the economic situation, according to many. And if Americans pin their financial woes squarely on the President, Democrats are in trouble.
This is precisely what Psaki believes: on Sunday, she went on "Meet the Press" and told host Chuck Todd that Democrats need to make it about Republican "extremism." If they do that, they'll win.
But if it's about propping up Biden, they're in for a rough time. As she stated (via The Daily Wire):
Look, I think that Democrats — if the election is about who is the most extreme, as we saw, you know, Kevin McCarthy touch on there with Marjorie Taylor Greene, I'll say her name, sitting over his left side, then they're going to win.

If it is a referendum on the president, they will lose.
Psaki just recently made the switch from her high-ranking position in Washington to MSNBC, and talked about which issues are most important to voters right now.
The former press sec added that crime and the economy are the weakest spots for Democrats right now, and it will have a significant impact on the midterms.
She further admitted that "the economy is hanging over everything" and given last week's stock tumble and energy concerns for the winter, Democrats face an uphill battle at the polls.
A few months ago, a CNN report showed that Biden was underwater on the economy, gas prices, inflation, and crime. And while gas prices have eased, the other issues remain serious problems.
Others are hinting that the supply chain is a long way from being fixed, as availability of certain products – like building materials and standard grocery staples – has plummeted.
Then there are the experts who suggest that gas prices are almost guaranteed to climb again in the fall and winter months, due in part to the ongoing conflict between Russia and Ukraine.
At this point, it does seem like Psaki is correct — several of the most important topics for voters are weaknesses for the Democrat Party.
Key Takeaways:
Former White House press secretary Jen Psaki said if Democrats make the midterms "a referendum on the president," they will lose.
She said "the economy is hanging over everything" and right now, Democrat weaknesses are the economy and crime.
Many polls indicate that America will vote with its wallet come November, and many blame the Biden administration.
Source: The Daily Wire