Queen AOC Betrayed By Democrat Aide – She Pulls Back Curtain On Her "Elitist" Operation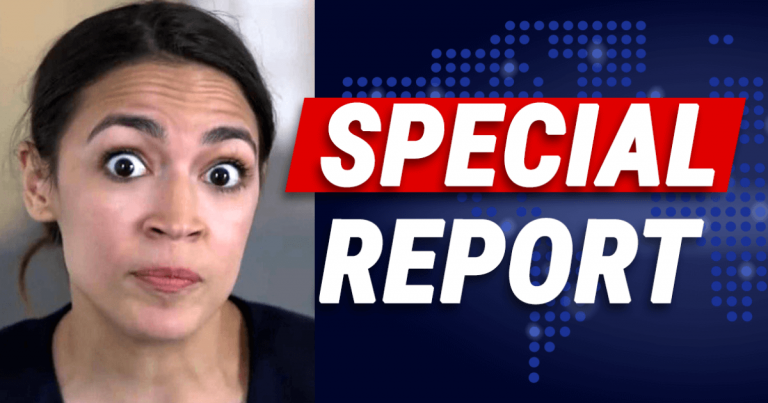 Alexandia never saw her coming – this could be the end!
When Alexandria Ocasio-Cortez ran for office, the media hailed her as the "future" of the Democratic Party—well, not after this exposé.
If this latest news is any indication, the AOC's future looks very bleak.
AOC has had one failure after another. She humiliated herself by pushing the "Green New Deal" a radical proposal so bad, even Democrats rejected it.
She cost New York a huge deal with Amazon that would have brought in billions of dollars and thousands of jobs. And the list goes on.
But now, a Democrat aide is blowing the whistle on AOC's very office.
Turns out, the queen doesn't even want to listen to her own district!
From Daily Wire:
A Democrat congressional aide slammed socialist Rep. Alexandria Ocasio-Cortez (D-NY) in an interview this week, saying that the 29-year-old former bartender has no plans to serve the American people.

The comments came in a report from The New York Post about how Ocasio-Cortez's office blows people off and does not answer phone calls.
Wow. This Democrat aid exposed how AOC doesn't want to serve her own people. They literally said, "She has no plans to serve the people… If you're a grandma in Queens who needs help with her Medicare and you call AOC's 'district office' you get a recording that tells you to visit the website instead."
That's really bad. Nearly all representatives in Congress have a way Americans can contact them. That's the whole reason they're elected!
But it seems like AOC is more interested in photo-ops with her "squad" than helping the very people who elected her.
Not once has AOC done anything to improve Queens, NY. She has wasted time attacking the president, wrongfully accusing bank CEOs of crimes, and slandering our hard-working men and women in ICE.
If a New Yorker from her district needs to communicate a need with her staff—they can't! AOC doesn't even have a constituent services operation.
Nobody that voted for this representative can get in touch with her. Gee, you'd think a "Democratic socialist" would put the people as her top priority.
Nope! Not AOC. Instead, she wants to spread false allegations and pop up on podcasts.
The people of New York—and America—deserve better.
SHARE if you think AOC's time is up!
Source: Daily Wire