Republican 2024 Race Gets Fresh Frontrunner – Donald Trump Is No Longer Leading, Now Governor DeSantis Is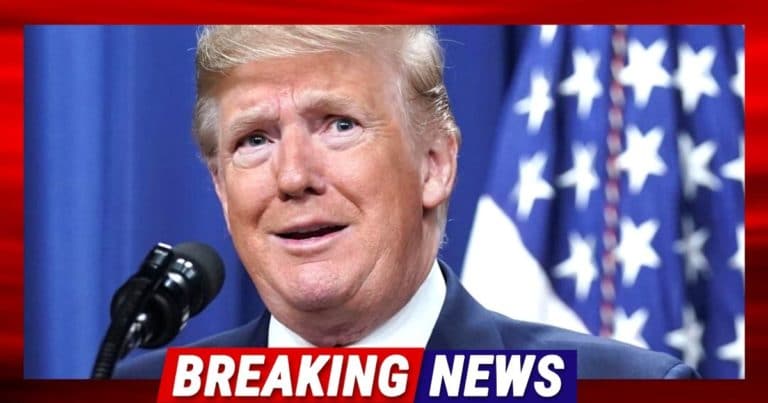 What's Happening:
Ever since Trump left the White House in January, Republicans have been speculating his return. But now, that might not be what everyone in the GOP wants.
There are a number of rising stars in the conservative party. Some of them have been impressing Americans with their tireless fights against the left.
That includes some of Trump's former staffers—and some close allies.
And in a recent straw poll, one of those allies actually took a slim lead ahead of Trump.
From IJR:
Attendees of the Western Conservative Summit over the weekend narrowly said they would prefer the Florida governor over Trump.

Seventy four percent of respondents picked DeSantis while 71% of respondents picked Trump.
And it looks like the betting markets are swinging in the governor's favor.
From Breitbart:
Former President Trump and Florida Gov. Ron DeSantis (R) have the same odds to win the 2024 Republican Primary election, according to betting industry analysts at USsportsbonus.com.

According to the press release, Trump and DeSantis "both have 4/1 odds to win be the Republican nominee in 2024 (20% implied probability), making them tied for the favorite position."
Back in January, Trump was the leading candidate in a conservative poll. DeSantis was next, behind Trump by around twenty points.
Now, in this latest poll, DeSantis has taken the lead by around 3% points.
That apparently was enough to get the betting experts to give them the same odds for clinching the GOP nomination in three years.
Why is this so important? Because it's the first time we've seen anyone on the right appear more favorable for president than Trump.
It's a long road before the 2024 election and anything can happen. Neither Trump nor DeSantis has announced candidacies.
But it's not a huge surprise some Republicans are rooting for the Florida governor. He has set the standard for conservative leadership in recent years. Both during the pandemic and the Biden fiasco, DeSantis has fought hard for Americans.
He has taken the left to court and has passed tough laws that preserve traditional values in the Sunshine States. Even Texas is following Florida's lead in many areas.
This doesn't mean Trump is down and out by any means. He continues to be a leading voice in the party.
Anyone that wants to succeed as a Republican needs his endorsement and support. That includes DeSantis, who is a close ally to Trump.
This could mean, though, that Trump will take on another role in the party. Time will tell.
Would you support Ron DeSantis if he became the Republican Party nominee?
Key Takeaways:
A new straw poll has Ron DeSantis leading Trump for the GOP nomination in 2024.
DeSantis is leading with 74% while Trump has 71%.
Previously, DeSantis was behind Trump by around 20 points.
Source: Daily Wire, Breitbart