Radio Host Joe Walsh Tries To Take On Trump – Then He Wakes Up To A Serious Problem At Work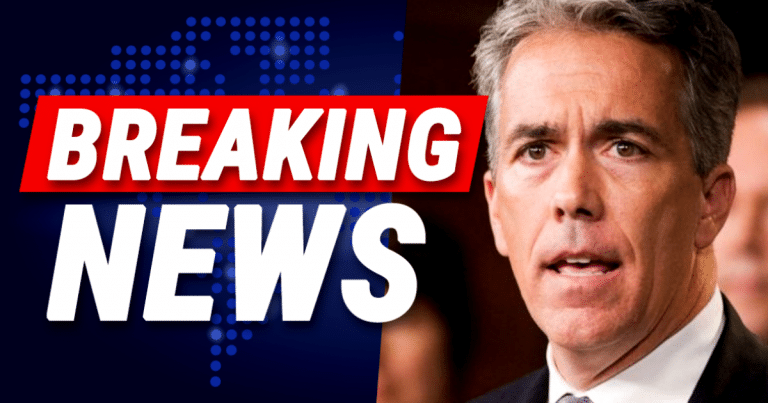 You have probably heard of Joe Walsh. He was a conservative host on a national radio show.
While he enjoyed the support of millions of conservative listeners, he decided to take a drastic career move.
Drastic to say the least…
The host decided to jump into the political ring. Does he plan on flipping a blue seat red? Is he trying to take on the toxic left-wing socialists that are now running the Democratic Party?
Nope! This guy decided to try to run against Donald Trump in a bid to steal his Republican nomination.
Uh… what?
Right after he announced he was challenging the most successful Republican president since Reagan, he woke up to some BAD news.
Serves him right, honestly.
From Fox News:
GOP presidential candidate Joe Walsh claimed on Monday night that he lost his national radio show in the days since announcing his bid to challenge President Trump…

"I don't know why," Walsh responded. "I just got a notice before I came into the studio. I'm running for president. I oppose this president. Most of my listeners support the president. It's not an easy thing to do to be in conservative talk radio and oppose this president."
Wow, this guy's a moron. He says he doesn't know why he lost his radio show. Then admits most of his listeners support the president.
Yeah, good career move dummy.
Let's get this out of the way, there will be no Republican primary unless the sitting president—Donald Trump—is polling below 75% within his own party.
Not a single poll has Trump even close to that. Most of them have his approval in the high 90s…APPROVAL.
So rest easy, Trump fans, he's not going anywhere.
But that really has to make question Walsh's move. Did he really think he could gain enough support to bump Trump out of the nomination?
Is he so out of touch with what's going on in this country, that he'd think he could win?
I mean, the Democrats are delusional when they think they can beat Trump. But this guy makes Biden look sane and reasonable!
I'm not surprised he lost his show. The vast majority of his listeners support Trump. In fact, I'd wager to say they are all on board for Trump's re-election.
But then this guy decides to challenge Trump?
Was he taking crazy pills? Maybe he needs a few sanity pills. I can't imagine a worse career path than his!
Outside of AOC's, of course.
SHARE if you think Walsh deserved losing his show over challenging Trump.
Source: Fox News