Radio Trump Fan Stands Up To Democrat State, Buys Billboard To Set Donald's Record Straight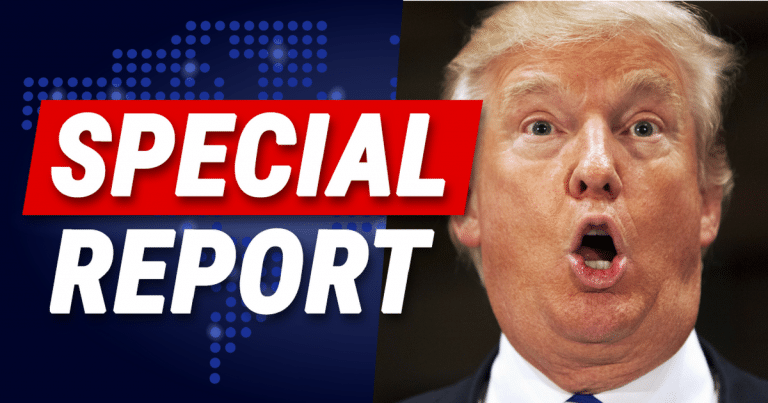 Even Donald didn't think they'd do it – and Democrats are triggered.
The majority of our news has been dead set against President Trump. A whopping 90% of his coverage is negative.
So, you can imagine our surprise when we saw one media group standing up for Trump in the biggest way possible. They've plastered his name on their business and are shouting it from the highways.
And this is all happen in one of the most liberal Northern states possible.
From Hartford Courant:
Few people work harder than Donald Trump when it comes to self promotion, but now Connecticut radio station WDRC is doing it for him, rebranding itself as "Trump Radio."
A Connecticut radio station is rebranding itself as "Trump Radio." Dang, that's a pretty aggressive policy.
And here's how they're advertising it:
WOW. That's beautiful, wouldn't you say?
But this radio station isn't wasting anyone's time. They will be featuring an all-conservative talk format, calling it the "brave new voice of freedom."
Some of the programs they will be airing including shows by Lee Elci, Brad Davis, Mike Gallagher, commentary from Bill O'Reilly and Ben Shapiro. Some of the top conservative speakers in the country will be featured on Trump Radio.
Their goal is to unite the conservatives in the state—perhaps to mobilize support for Trump for the coming 2020 election.
We brought you the story about how three radio stations in Florida will be going all-in for Trump. Looks like the trend is spreading.
This should come as no surprise to anyone with a brain. While the vast majority of our media is liberal, they foolishly ignore one thing.
That a massive number of Americans are conservative and support POTUS. As mainstream media continues to fail, smart companies are jumping on the Trump Train.
Smart move, if you ask me.
SHARE if you want to hear Trump Radio where you live!
Source: Hartford Courant