Red State Passes Historic New Law – Tennessee Becomes First State in U.S. to Crack Down on Drag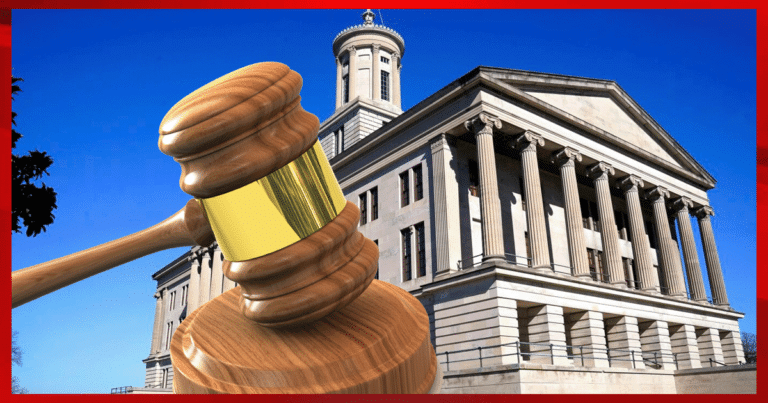 What's Happening:
It has come to this. While America was sleeping, the radical left was launching a campaign against our children. We learned in recent years at gay and transgender activists were hosting events in public schools. Men dressed in drag would read to children. Even more alarming, they were throwing "all ages" drag shows, exposing our children to content most adults wouldn't watch.
Yet the left scolded anyone who complained. You know, you can't say your side is against grooming children, when you defend actual attempts at grooming children. Republicans and millions of Americans fought back against this shocking scheme. But Tennessee has been the only state, so far, to take the fight to where it counts.
From Fox News:
Tennessee Gov. Bill Lee signed legislation on Thursday restricting drag shows and banning gender transition treatments for minors.

Tennessee is now the first state to limit the performances, and the provision criminalizes performances that take place in public or where they could be seen by children.

The bill prohibits "adult cabaret performances" from taking place within 1,000 feet of schools, public parks or places of worship, according to The Hill.
Wow. The Republican leadership of Tennessee passed a bill that banned drag shows from being shown to children. It's terrible that such a law needed to even be passed, but that's where the left has ended up: perverting children with drag shows.
According to reports, the law criminalizes "adult cabaret performances" that take place in public or where they could be seen by children. On top of that, these shows cannot be held within 1,000 feet of schools, parks, and churches.
Make no mistake, the left will riot over this law. The far left has been trying to infiltrate conservative states and they will fight this bill. Don't be surprised to hear about lawsuits and other attempts at defying the state. I wouldn't be surprised to hear that drag performers will try to openly dance near schools, just to provoke the state.
It will require real enforcement to show the left they can't just attack our children. Court battles will be fought, but the left will not win. And the more states that strike out against this new brand of evil, the fewer victories the left will be able to claim.
Key Takeaways:
Tennessee passed a bill that criminalizes drag shows performed near children.
This comes as the radical left attempts to groom children by exposing them to such content.
The law bans drag performances in public or within 1,000 feet of schools and public places.
Source: Fox News