The 2020 Red Wave Could Be Starting Already – In Virginia, Citizens Just Voted 3 Democrats Out Of Office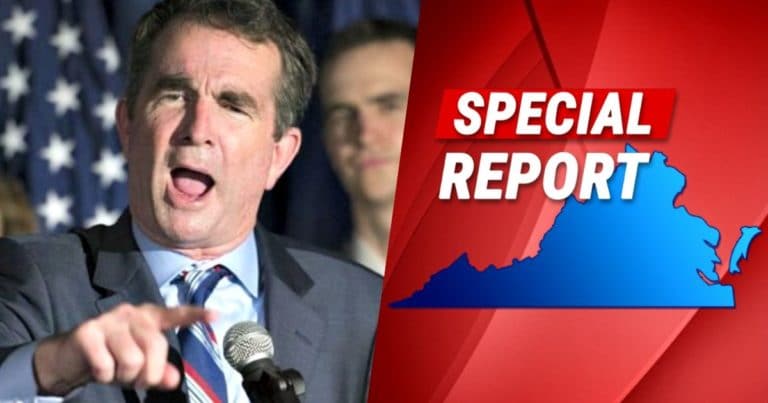 Democrats won a majority in Virginia's government. Soon after, they began to push a radical left-wing agenda.
It got even worse during the pandemic, as their governor took drastic lockdown steps. Extending them, like many other liberal states.
But it looks like their moves may be backfiring. An election was this week. And voters are striking back hard.
From Daily Caller:
Republican candidates Mark Robertson, Amy Darby, and Steve Claffey all joined incumbent Andrea Oakes in a four-seat GOP sweep, WHSV reported. The three incoming council members replaced Democratic incumbents Erik Curren, Ophie Kier, and James Harrington all almost doubled their vote totals from 2016, yet still lost.
Woah. A Virginia city that went for Obama in both elections just ousted Democrat leaders in a landslide result.
Three Democrat incumbents were voted out, replaced by GOP candidates.
What's amazing is that all three Democrats got more votes from 2016—but still lost.
That means voters came out in force to back the Republican candidates. What does that tell you?
Reports say that Republican voters came out in numbers close to a governor race, a big election.
Why did voters come out in a May election—during the ongoing crisis—to push out these liberals? I think you know the answer.
According to reports, voters were particularly fired up over the state's aggressive gun control measures. We've covered much of what Virginia's Democrat lawmakers have tried to pull.
On top of that, it looks like voters have gotten sick and tired of the governor's COVID-19 lockdowns.
That is a trend we've seen in recent special elections. Earlier in the month, two special elections in Wisconsin and California went for Republicans.
Republicans flipped a CA blue seat red. Many point to the strict lockdown measures California's Democratic leadership endorsed.
All across the country, Americans watch Democrats enforce tough orders that cripple the economy.
Meanwhile, conservative states have safely reopened, and it looks like the virus is mostly under control.
There's a pretty big difference between both party's leadership during this crisis. And after all the things Virginia's Democratic leadership has tried to pull—should we be surprised from this turnout?
But what does this mean for the future of the state? What will happen in November, when more elections in VA take place?
Will this trend continue or will the swamp continue to drown Virginia?
SHARE if you are ready to see a Red Wave this November.
Source: Daily Caller