2020 Red Wave Has Already Started – And It's Going On Right Under Pelosi's Nose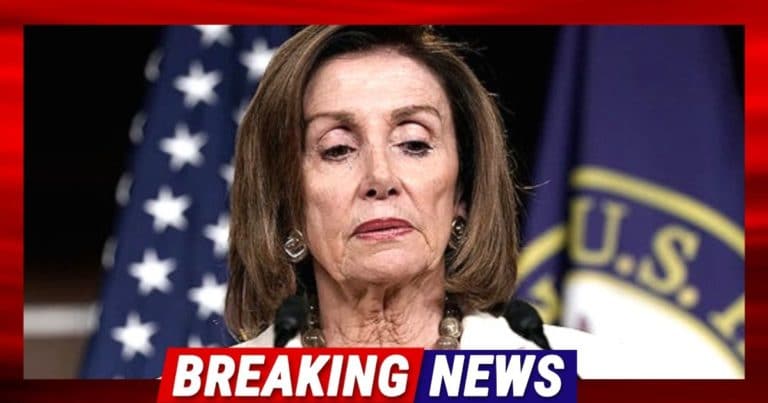 Liberals in the media have pushed the story that Republicans are retiring from Congress in droves.
They want you to think Trump and the GOP have zero chance retaking the House.
That would only lead to more attempts at impeachment. Not to mention more obstruction by the do-nothing Dems.
But New Gingrinch just revealed a key fact the left is trying desperately to overlook.
And it's right under Pelosi's nose.
From Fox News:
With House Republican Leader Kevin McCarthy and the leadership team going all out, the House Republicans are setting a remarkably encouraging series of records…

The total number of Republicans filed for House seats so far is 928, according to Federal Elections Commission (FEC) figures – or 188 more than the total at the same time in 2010 (740). The year 2010 matters because it was the last time Nancy Pelosi was kicked out of the majority and Speaker John Boehner led the House GOP to its biggest gain in modern times.
Woah. Gingrinch revealed that a tidal wave of Republicans are filing to run for Congress in 2020.
More than in 2010, when Republicans took back the House and ousted Pelosi the first time.
The numbers are truly staggering—and should have Democrats panicking.
928 men and women are filing for House seats. They are competing for a record 380 districts across the country.
There is a surge of women and minority candidates running as Republicans. In Texas alone, there are at least 30 Republican women candidates. 186 women are seeking House seats.
There are 146 Republican candidates from minority communities. And there are 188 veterans running for seats with the GOP.
But… but… I thought the left was the diverse party! Weren't all women and minorities supposed to being embracing Democrats?
Why are there so many joining the right? Is it because Donald Trump is empowering women and minority Americans like never before?
Unemployment among minority groups and women are at all-time lows. It's a great time to pursue a career, regardless of race or gender, thanks to Trump.
And a huge number of women and minority politicians are jumping on the GOP because of it.
This surge of new candidates is putting pressure on districts longheld by Democrats. These liberals didn't expect any competition. Now, they will have to face off against fresh, passionate, young patriots.
I'd be scared if I were them.
SHARE if you're going to be a part of the Trump 2020 Red Wave!
Source: Fox News