Report: Trump Says He Has Made His 2024 Decision – Source Claims His Dinner Guests Found Out From Donald, He Is All In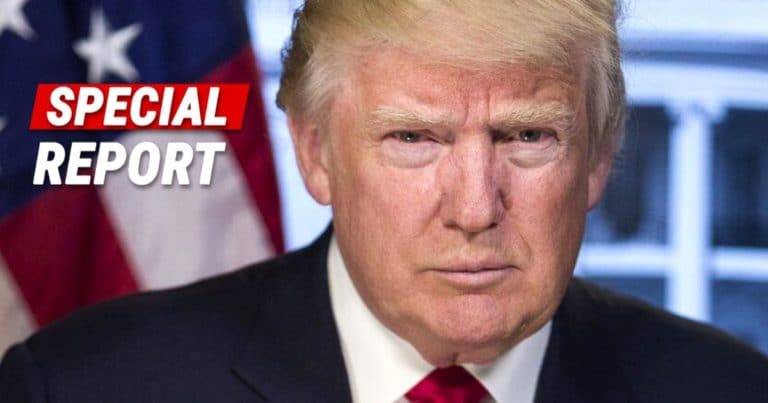 What's Happening:
So many people have speculated on Donald Trump's future. And we might finally be getting the inside scoop.
Trump has been very clear that he's all in to help Republicans win in 2022. He will be using his significant influence to secure a red wave during the midterms.
But beyond that… what are his plans? Will he run for president again in 2024?
We recently learned he's already made his decision. Now, a few dinner guests are spilling the beans.
From The Post Millennial:
Former commander-in-chief Donald Trump plans to run for president again, according to dinner conversations in recent months relayed by an inside source….

"I have three friends who've had dinner with him in the last couple of months. All three reported that his current plans are to run for president in 2024," the former RNC official said to Rolling Stone. "Now, whether he does or not is a different issue. We've still got three years to go. But he's telling people that."
A former Republican official told the media that three friends learned over dinner that Trump plans to run again.
The first two diners walked away from the talks convinced Trump was all in. But the third seemed to think that Trump was "100%" but would be watching how the next three years unfold.
It's important to note that the media has not revealed the names of these three diners, nor the man who spilled the beans.
These could be the typical rumors the leftist media spreads, in order to distract or confuse the public.
Or, this could be legitimate and Trump will return to the campaign trail for 2024.
Trump is notoriously close when it comes to his decisions. He doesn't like to reveal his hand until the time is right.
That was true when he was president and it would certainly be true now.
Why would he announce a campaign so early? It could give his enemies time to prepare.
But if he let rumors swirl for the next three years, it will keep Democrats off-balance for a good while. They have no idea what he's doing but constantly fear his return.
Everything we've seen in recent months, however, clearly points to a future where Trump plays an important role in our country.
Regardless of what Democrats do, he's not going away anytime soon.
Key Takeaways:
A former RNC official claims Trump told dinner guests he was going to run again.
Three friends had dinners recently with Trump when they discussed his plans.
Trump has yet to officially announce a third run for president.
Source: The Post Millennial