President Biden Ordered To Hand Over Key Evidence – GOP Leader Wittman Demands Release Of Joe's Phone Transcripts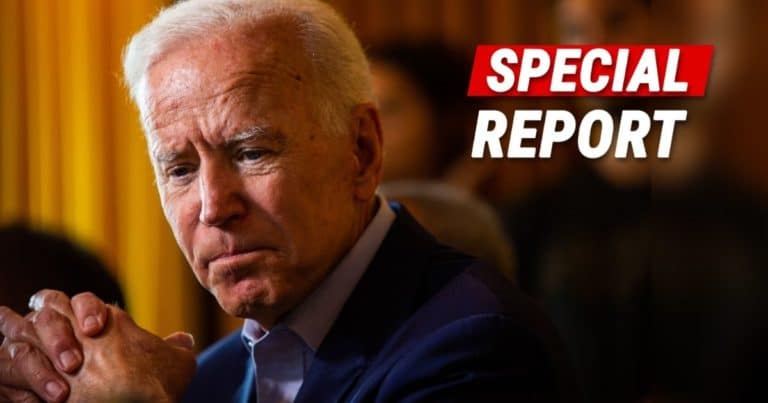 When Afghanistan erupted, the Biden administration scrambled to address the problem. The Taliban had taken over and American citizens were suddenly stranded in hostile territory.
The ensuing evacuations kicked off a firestorm of controversy, and many other snags have arisen. But all along, President Joe Biden has maintained that none of it could've easily been avoided.
Now, however, one Republican leader demands the evidence to prove this.
From the start, Biden's White House told Americans that Afghanistan simply fell faster than anyone anticipated. And they just didn't expect the Taliban to gain control so quickly.
Recently, though, evidence has come to light that possibly contradicts the President's message.
Rep. Rob Wittman (R-VA) went on Fox's "Evening Edit" and demanded the release of all phone transcripts — he wants the records of Biden's conversations with Afghan President Ashraf Ghani.
Wittman believes this discussion proves that Biden has been misleading the American people.
And that could have serious repercussions on the President's approval ratings in the future, and whether or not his Democrats will be able to maintain control of Washington.
As Wittman said (from Breitbart):
We need to see all of the conversations that President Biden had with President Ghani, especially in light of what the president said, and that is that this overtaking of Afghanistan by the Taliban was completely unexpected.

That completely contradicts this conversation that he had with President Ghani. I want to understand that.
But that isn't all Wittman wants to see.
He also wants to know why we apparently had "no plan" to evacuate U.S. citizens and Afghan allies, and why we left behind "$83 billion worth of equipment."
Wittman added that this equipment will likely fall into the hands of the Taliban and other enemies of America.
In the end, the Republican leader said "there's a whole litany of questions that need to be answered." And he believes the transcripts will go a long way toward getting those answers.
President Biden and his team have been under heavy fire for weeks.
Critics have slammed the evacuation plans, the fact that many Americans remain in Afghanistan under Taliban rule, the abandoning of military equipment, and the resettling of thousands of Afghan refugees in the U.S.
All of these issues aren't going anywhere any time soon.
Because of this, it's possible that Biden's reputation will continue to suffer, and Americans may push for a changing of the guard in the 2022 midterm elections.
Many experts on Capitol Hill were predicting a "red wave" next year — now that seems even more plausible.
Key Takeaways:
Rep. Rob Wittman demands the phone call transcripts of President Biden's conversations with Afghan President Ashraf Ghani.
Biden said the Taliban takeover was "unexpected." But the transcripts might say otherwise.
Wittman also wants other questions answered, including why we left behind $83 billion in equipment.
Source: Breitbart