Swing State Senate Race Rocked by Sudden Poll Jump – Double-Digit Lead Just Boosted Candidate J.D. Vance in Ohio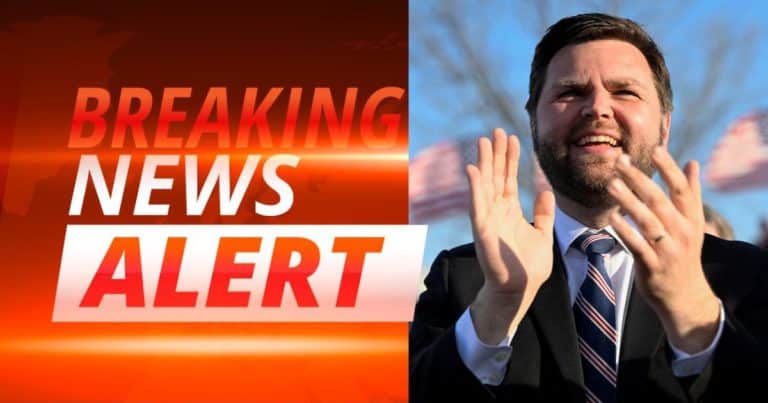 The midterm elections are here, and Republicans across the country are hoping for a "red wave" to take back control of the House and Senate.
Most experts predict the GOP will reclaim the House, but the Senate remains a toss-up. However, other polls are indicating that the Republican surge might be even bigger than anticipated.
And in some cases, certain Senate candidates are hitting unexpected waves.
For some time, the race between GOP candidate J.D. Vance and Democrat Rep. Tim Ryan in Ohio was considered very tight. There were some earlier surveys that indicated Ryan held the advantage.
But that race has changed dramatically in recent months, and now it appears that Vance's upward climb has kicked into high gear.
This all-important race for a Senate seat is definitely leaning heavy red now, as the rising GOP star now has well over 50% support. One poll shows he's effectively trouncing Ryan, too.
From Breitbart:
Republican J.D. Vance secured 53.9 percent of support from likely voters in the Ohio U.S. Senate race and has a ten-point lead over Democrat Rep. Tim Ryan in the latest Trafalgar Group poll.

Trafalgar's late Sunday night poll showed that 53.9 percent of voters in Ohio would support Vance in the midterm election in just two days, compared to the 43.5 percent who said they would support the Democrat. Only 2.5 percent were undecided.
New @trafalgar_group #OHSen #Poll (11/03-05) shows #Vance taking a larger lead in the final days #ohpol:

53.9% @JDVance1
43.5% @TimRyan
2.5%   Und

See Report: https://t.co/JcGREb0LAA pic.twitter.com/M8CxrBuNak

— Robert C. Cahaly (@RobertCahaly) November 7, 2022
The poll holds only about a 3% margin of error so even if it's off by that amount, it would seem like Vance still wins by a fair margin.
However, it's also important to note that the poll respondents were 45 percent Republican and 40.6 percent Democrat, while 14.3 percent weren't affiliated with any party.
This could indicate that the poll leans Republican anyway, though don't forget that the same Trafalgar poll was held 3 weeks ago: and at that time, Vance only had a 3.5-point lead.
Rep. Ryan has attempted to garner votes by campaigning as a moderate leftist, but critics note that he always votes with his party. There's little evidence that he breaks with the Democrat agenda on important issues.
On the other hand, Vance has advocated for a "new generation of leaders" and promotes a popular conservative platform that has been gaining plenty of traction.
Toward the end of October, we started to see a significant shift toward GOP platforms around the nation, despite House Speaker Nancy Pelosi saying Democrats will keep control of both chambers.
Ohio is considered a must-win for Republicans, too.
With the Senate currently split 50/50, the GOP really needs to hold all its current seats while gaining at least one more. Currently, a Republican represents Ohio, so Vance needs to keep that seat.
And with less than 24 hours to go before voting officially starts, it looks like he will.
Key Takeaways:
Republican J.D. Vance is now leading by double digits in Ohio, topping Democrat Rep. Ryan by over 10 points.
In the same poll 3 weeks ago, Vance only led by 3.5 points.
Republicans need to hold their seat in Ohio to have a better chance of gaining the Senate majority.
Source: Breitbart