New Social Security Plan Announced – GOP Congresswoman Fights Biden, Idea to Boost Millions of Seniors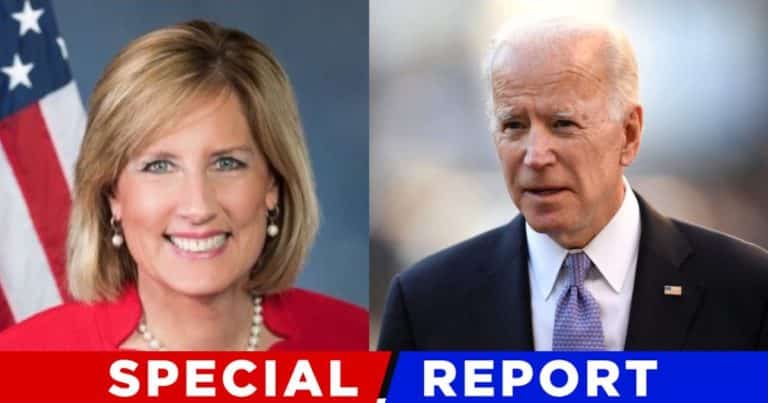 When President Joe Biden accused Republicans for wanting to slash Social Security and Medicare, the GOP was quick to react.
They blasted POTUS for shifting blame and for falsely claiming right-wing lawmakers want to hamstring senior citizens. Many GOP representatives have been very vocal in pushing back.
For example, Rep. Marjorie Taylor Greene stood up and called Biden a "liar" at the State of the Union, and she explained later that she was specifically referring to the President's Social Security accusation.
It came after Biden said:
Some of my Republican friends want to take the economy hostage, unless I agree to their economic plans.

All of you at home should know what those plans are. Instead of making the wealthy pay their fair share, some Republicans – some Republicans want Medicare and Social Security to sunset.
Rep. Greene clarified that no such idea has ever come up during a GOP meeting on Capitol Hill.
And now, another Republican Congresswoman is making the party's stance clear: it's Rep. Claudia Tenney (R-NY), and she's got a new resolution for preserving and protecting future seniors.
From Fox News:
I've been paying into Social Security since I was six years old. I just became eligible for Social Security just about two weeks ago.

So, I view this program as something that was set up for Americans to have a way to save, have protections from government, and earn what you should ultimately get in benefits to Social Security.
Rep. Tenney said that unfortunately, we've "done terrible things to the Social Security trust fund."
Basically, she says we "raided it" and used it for other purchases, which in turn has rattled the stability of the program.
Now, Tenney says it's time for action:
We're taking this unique opportunity that's been presented many times in our history to look at the possibility of negotiating, using the debt ceiling and saying, let's agree on a 5, 10, 15, 20 year plan to reduce spending so that we can get our spending and control our inflation down and provide some relief to our American taxpayers.
Last year, there were about 2.8 covered workers per each Social Security beneficiary. But by 2035, experts estimate there will only be 2.3 covered workers for each beneficiary.
It's a significant problem and it's not going away if we ignore it. Biden appears to be turning it into a political battle but in the end, it's tomorrow's senior citizens that are destined to suffer.
Rep. Tenney and other Republicans say they're actually fighting to solidify and stabilize the program, contrary to what POTUS and some Democrats might say.
These are the ideas that should be entertained — because mud-slinging in D.C. won't do our children or grandchildren any good.
Key Takeaways:
Rep. Claudia Tenney contradicted President Biden's statement that some Republicans are trying to slash Medicare and Social Security.
Tenney said we've done "terrible things" to the trust fund, and now we need to take action to protect it for the future.
This  includes looking at a plan to reduce spending and control inflation over the next few decades.
Source: Fox News