Republicans Just Closed In On the Bad Bidens – Exposes Secret Meeting That Will Shock America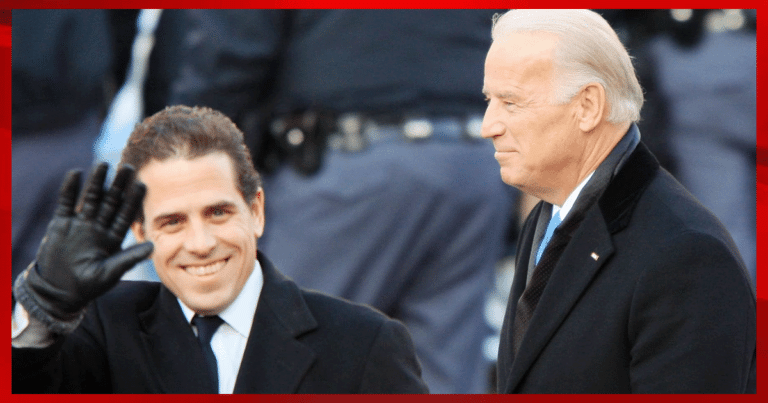 What's Happening:
House Republicans have been spending months uncovering the tangled web that has been the Biden Crime Family. Evidence seems to reveal that Joe, his son, and others were peddling influence through the office of the vice president. Republicans have accused Biden of selling favors to foreign powers, through his crooked son Hunter.
The media and Democrats have done their best to dismiss or bury this story. But Republicans keep coming up with revelations that all but damn the Biden family. We've heard about documents, emails, text messages. And now, Republicans are revealing yet another link that casts doubt on Biden's innocence.
From Daily Caller:
House Oversight released a timeline of events detailing the Biden family's alleged influence peddling with foreign business interests.

Joe Biden allegedly met in May 2017 with officials from CEFC China Energy, a Chinese energy firm linked to the Chinese Communist Party, according to a Biden family associate, the House Oversight timeline says.
How interesting. Shortly after Joe Biden left the vice presidency, he met with a Chinese energy company–that just so happened to be working with Hunter Biden. We've seen for many years how Biden's been in bed with the Chinese Communist Party.
And apparently, he met with CEFC China Energy, a firm linked to the CCP. This group has doing business with Hunter. Gee, I wonder why they wanted to meet with Joe?
Joe Biden, to this day, claims he knew nothing about Hunter Biden's business dealings. Is that even remotely possible, when he met with executives from the company Hunter was working with? Give me a break, man.
House Republicans have accused Biden of selling his influence as vice president to the highest bidder. It seems figures in China and Ukraine, perhaps beyond, were buying. This latest piece of news can only confirm their suspicions.
Unless you think it was just a coincidence that Biden was hobnobbing with the same people investing in Hunter?
The evidence is piling up, yet the mainstream media is sleeping on it. They are terrified of what this might mean for the election if Biden is exposed for colluding with China. Perhaps we shouldn't let them get away with hiding this?
Key Takeaways:
Republicans revealed more evidence of Joe Biden's influence peddling as vice president.
Joe Biden met with Chinese executives who were working with Hunter, in May 2017.
This contradicts Biden's claim that he knew nothing about Hunter's businesses.
Source: Daily Caller