House Republicans Launch the "FAIR" Act – It Would Put an End to "Real" Federal Government Distrimination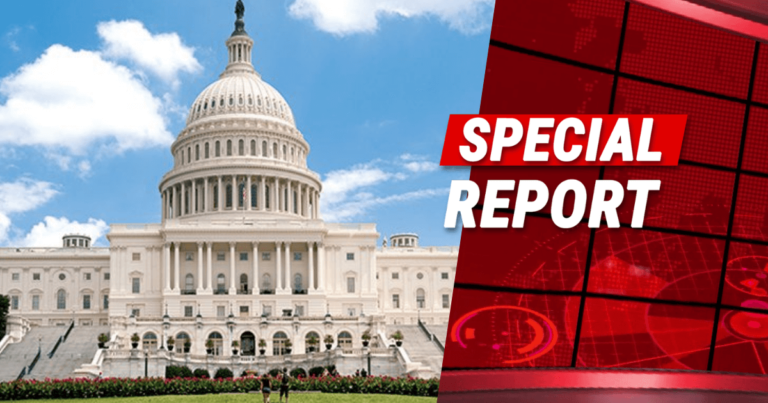 While Democrats claim they keep pushing for equality, Republicans disagree and say the leftist push is just about more racism and discrimination.
That's why right-wing politicians are frequently against ideas like Affirmative Action, which they say is simply blatant racism and precisely the opposite of "equality." It's a huge topic of debate in D.C.
Now, House Republicans have revealed a common sense law that fully embraces equality.
It's called "FAIR," which stands for Fairness, Anti-Discrimination, and Individual Rights. This new piece of legislation would make it illegal to hire federal workers based on race.
One would think this proposal would easily pass, as it simply says what Martin Luther King Jr. always said: "judge us not by the color of our skin…"
The Daily Caller obtained a copy of the bill, and it stops the Biden administration and any federal contractor from racial discrimination or offering preferential treatment in the hiring process.
Wisconsin Rep. Tom Tiffany heads the bill and he said in a statement:
It's pretty simple. If we are serious about ending discrimination in the United States, the first step is for the government to stop doing the discriminating.

It is long past time for the government to take its thumb off the scale and get out of the business of racial discrimination.
The legislation also applies to federal contractors and subcontractors, and recipients of any federal license or financial assistance.
It says there that race, color, or national origin cannot enter into the equation when considering someone for employment. It also goes a step further and includes admission to educational institutions.
Utah Rep. Burgess Owens co-sponsored the bill, and he had this to say:
Growing up as a Black American in the Jim Crow South, I experienced firsthand the true ugliness of discrimination based on the color of my skin.

Our nation's Constitution is clear: no person shall be subjected to discrimination based on religion, race, color, ancestry, national origin, sex or physical or mental disability.
Owens added that "unfortunately, the Biden administration is determined to divide Americans along racial lines." And that's why he's proud to introduce the "FAIR Act" to America.
California Rep. Michelle Steel is on board as well, and she said the Act will "ensure that the United States continues our efforts to live up to our highest ideals of liberty and justice for all."
Those latter words should sound familiar. They're part of the bedrock of the country.
In this case, Republicans only want to maintain that bedrock, because they believe – and rightfully so – that it's critical to the nation's stability moving forward. Ongoing division isn't going to help.
And deciding who will work for the federal government based on anything other than merit probably isn't a good idea.
Key Takeaways:
House Republicans have revealed the "FAIR Act."
It would ban the federal government, federal contractors, and even educational institutions from hiring based on race or national origin.
Black American Rep. Burgess Owens accused the Biden administration of "dividing Americans along racial lines."
Source: The Daily Caller