House GOP Makes 1 New Move to Clear Trump – Genius Plan Could Transform Donald's Legacy Forever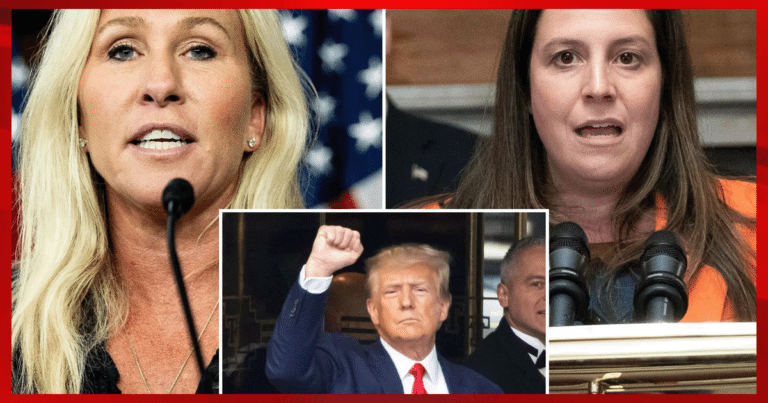 What's Happening:
At this moment, Democrats are leading several campaigns to stop Donald Trump from returning to the White House. These present trials, one an indictment in New York and another in Florida are just two in a long line of attempts by the left to disgrace and destroy the former president.
It seems, with each passing year, Democrats keep coming up with new tactics to stop 45. But they keep failing.
Perhaps the very worst attacks came during his presidency. Democrats seemed to bend the law to the point of breaking, to slander a sitting president and remove him from office. But now, with the House in Republicans' hands, they are making moves to wipe the slate clean.
From The Washington Examiner:
House Republicans have introduced a pair of resolutions seeking to expunge the impeachment votes against former President Donald Trump, removing the charges from his record as if they had never occurred…

"The American people know Democrats weaponized the power of impeachment against President Donald Trump to advance their own extreme political agenda," Stefanik said in a statement.
Wow. Rep. Marjorie Taylor Greene has introduced a resolution to expunge the 2019 impeachment charge against Donald Trump. Democrats voted to impeach Trump over a phone call he had with the president of Ukraine, regarding crimes committed by former Vice President Joe Biden.
Greene criticized the impeachment, saying the left's claims did not "meet the burden of proving the commission of high crimes and misdemeanors."
On top of that, Rep. Elise Stefanik has introduced a resolution to expunge the 2021 impeachment of Donald Trump. In that year, Democrats impeached Trump without even an inquiry or investigation. They hastily pushed a vote to pin the January 6 riot on the outgoing president.
Stefanik bashed the vote as a sham, stating the articles of impeachment did not prove Trump had engaged in any kind of "insurrection," despite Democrats shouting constantly that he did.
It's unclear at this moment if these resolutions will reach the House floor. With a Republican majority, there is a chance that these motions could pass, wiping out Trump's impeachment record.
Oh, you better believe Democrats won't like this! They have spent the last few years using those impeachments as excuses to slander Trump in the media. If they are wiped out, they will have lost two victories over the former president.
Key Takeaways:
House Republicans are moving to expunge the Democrats' two impeachments against Trump.
The motions will wipe out the 2019 and 2021 impeachments against the former president.
Republicans accused Democrats of weaponizing the impeachment process against their political rival.
Source: The Washington Examiner