After GOP Slams $200M "Pelosi Payoff" – Democrats Claim Nancy Deserves It For "Working 24/7"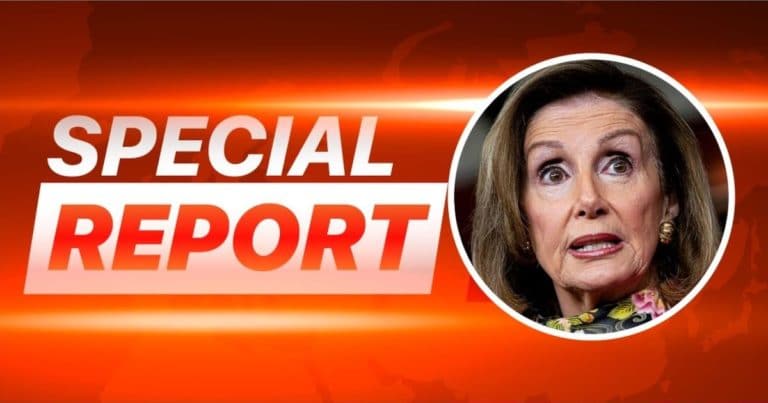 Politicians are often accused of putting personal gain above the good of the people. As elected officials, they're supposed to be working for the citizens who voted them in.
But occasionally, these elected officials make decisions that really seem self-serving. For example, House Speaker Nancy Pelosi made a recent proposal that appears on the surface to benefit the people.
But Republicans claim it's more about benefiting her.
As part of the Biden administration's $3.5 trillion budget reconciliation bill, Pelosi moved to allocate $200 million for improvements to a San Francisco national park.
Again, on the surface, there doesn't appear to be anything wrong with the idea. Parks are a part of the nation's infrastructure, of course, and many of them are in dire need of maintenance and upgrades.
However, House Republicans pointed out that the 1,500-acre Presidio park was very close to Pelosi's district.
That's why they tried to block the $200M allotment — it was shot down by the Democrat-controlled House, though, so that money is going through.
And Pelosi's Democrat colleagues didn't exactly deny that the Speaker might directly benefit from these funds. In fact, several defended the action because they claim she "deserves it."
As Fox News reported, here's what Rep. Steve Cohen (D-TN) had to say (via The Washington Times):
If it weren't for her working 24/7, and she does, to keep this place going, we wouldn't be going.

She does more for America than any other member, I would submit in this Congress, times 10. So I support the proposal.
That sounds an awful lot like an admission: yes, Pelosi will reap the benefits but that's okay because she works so hard.
Unsurprisingly, the GOP isn't happy with that.
They've called this a "Pelosi payoff" and "an obvious giveaway." And it's happening while the country battles serious issues, like the ongoing pandemic and the recent Afghanistan fiasco.
Rep. Tom Tiffany (R-Wisc.) said Cohen's defense was telling:
It fully takes the mask off what this is all about.

This is a Pelosi payoff. This is where somebody puts themselves before their office.
The outspoken and often controversial Rep. Lauren Boebert also ripped the proposal. She accused Pelosi of "bloating" the infrastructure bill, and says taxpayers are left holding the bag.
She then tweeted:
Americans' tax dollars are are not Pelosi's personal piggy bank! pic.twitter.com/I7TOC4RBFL

— Rep. Lauren Boebert (@RepBoebert) September 9, 2021
Rep. Bruce Westerman (R-AK) also reminded us that  Presidio Trust members have coughed up almost $19 million to The Democratic Congressional Campaign Committee. Plus another $1M in June alone.
Pelosi has mentioned in the past that Presidio Park is one of her favorite places to go when she's home.
It's true that many other residents in the area will benefit from the park's upkeep, but it also seems clear that Pelosi herself gets a boost. In some ways, it does feel a lot like a "payoff."
And Rep. Cohen's comment about Pelosi "doing more for America" than any other member of Congress is bound to raise some eyebrows, too.
Key Takeaways:
Democrats defended the $200M going to a park near House Speaker Nancy Pelosi's district.
They say she deserves it because she "works 24/7" and has "done more for America" than any other Congress member.
Republicans slammed the move as being an obvious "payoff" for Pelosi.
Source: Fox News