After Republicans Finally Punish Schiff – Democrats Make Jaw-Dropping Scene on House Floor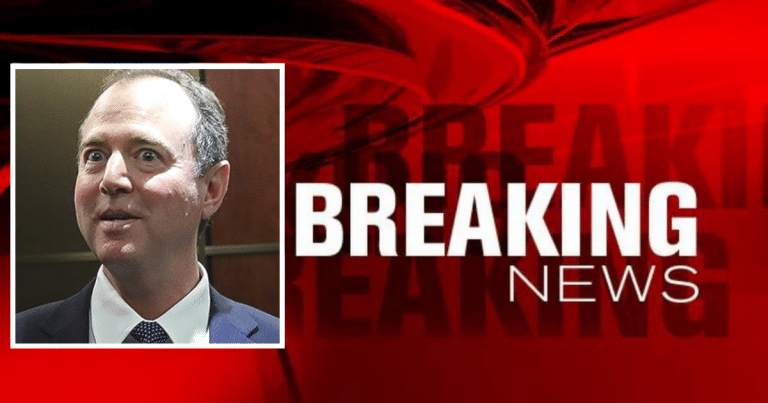 What's Happening:
Why is it that liberals don't understand that lying to the public will get you into trouble?
The chief liar among Democrats should have remembered just how much he lied the past few years. Now he is paying the price after Republicans literally called him onto the carpet for his deceptions against the American people.
Part of the punishment created a scene of liars cheering liars and attacking the truth at all levels.
From Fox News:
The House of Representatives voted Wednesday to censure Rep. Adam Schiff, D-Calif., for pushing claims that former President Donald Trump's 2016 campaign colluded with Russia — a vote that made Schiff just the third member of the House to be censured since the turn of the century.
This was a party line vote that passed 213-209. Every Democrat voted against the censure while all but six Republicans supported the resolution. The six voted "present," an act of non-commitment.
Democrats erupted into chaos after the vote, shouting and screaming "Shame!" and "Disgrace!" They also verbally attacked House Speaker Kevin McCarthy (R-Calif). Radical leftist Rep. Ilhan Omar (D-Minn), reportedly called McCarthy a "spiteful coward."
All this from the political party of "mostly peaceful" worshippers of inclusivity and tolerance.
Republicans didn't back down and shifty Schiff had to stand on the floor of the House. Schiff will also be investigated by the House Committee on Ethics for "falsehoods, misrepresentations, and abuses of sensitive information."
The resolution, brought by Rep. Anna Paulina Luna (R-Fla) spoke to the dark heart of Schiff and how he has abused his political position to attack the Constitution and the American people.
From Fox News:
"As chair of the House Intelligence Committee, Adam Schiff launched an all-out political campaign built on baseless distortions against a sitting U.S. president, at the expense of every single citizen in this country and the honor of the House of Representatives," Luna said before the vote.
Luna is a force to be reckoned with despite being a newer member of the House. Before the vote She made it clear that Schiff abused his access to sensitive information:
"… Schiff abused his privileges, claiming to know the truth while leaving Americans in the dark about his web of lies… lies so severe that they altered the course of the country forever."
Democrats should realize that the lies they have spread have caused the people not to believe them in the future. You can only lie so long before you get called out.
The sad part is there is no hope that Democrats, who have gone off the deep end to the left, will ever turn from their lying ways.
Key Takeaways:
S. House censures Rep. Adam Schiff for lying and abusing his position.
Republicans vote to stop the lies while Democrats cry and hug the liar.
Democrats exposed for chaotic, hateful attitude toward Americans.
Source: Fox News