Top Republican Promises "Key" Move Against Biden – This Could Finally Seal Joe's Fate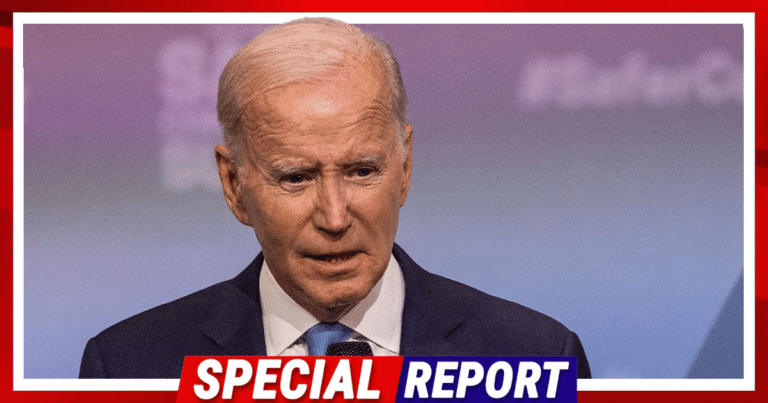 What's Happening:
In recent weeks, the investigation into Joe Biden and his family has blown up. But you probably have only heard about how Democrats indicted Trump over boxes of paperwork. What Biden's family is being accused of is much more disturbing–and House Republicans are not backing down.
They recently got a hold of a document that alleges Biden conducted a bribery scheme with foreign nations while vice president. What top investigator James Comer discovered must have really put a fire under the GOP's feet. Because now, he is promising "key" moves that could blow this case wide open.
From Daily Wire:
Congressional investigators will have "key figures" appear for depositions in an investigation into allegations of influence peddling levied against President Joe Biden and his family, according to a top Republican lawmaker…

"We're going to start bringing in key figures in the Biden family influence-peddling schemes for depositions," Comer said, "and I think we're on the right track, even though we're having to fight the FBI, fight the DOJ [Department of Justice], fight the Democrats in Congress and fight the mainstream media."
Nearly every corner of our government is trying to protect Joe Biden. James Comer said that the FBI, DOJ, the liberal media, and Democrats in Congress are trying to stop their investigation. Why? If Biden is innocent, why not let the evidence prove it?
Democrats have gone out of their way to indict Trump, over seemingly small charges. Yet when there is evidence Biden conducted serious crimes while vice president… we get only crickets from the left.
But Comer is promising to bring in "key witnesses" to testify about the Biden Crime Family. These appear to include former business partners and perhaps foreign nationals who took part in these crimes.
According to reports, Joe Biden and his family received millions from foreign figures in exchange for favors from then-Vice President Biden. The FBI apparently knew about this but refused to investigate.
We can't predict what will come of the House investigation. If they uncover enough evidence, they can send a criminal referral to the DOJ. But we know this DOJ will do nothing to hurt Biden, since they've been shielding him from prosecution for years.
We've always heard Democrats get special treatment in this country. Now, we are seeing it proven true.
Key Takeaways:
James Comer promised "key witnesses" in the investigation against the Biden family.
Evidence suggests Joe Biden conducted a bribery scheme while vice president.
These key witnesses could include former business associates and foreign nationals who worked with the Bidens.
Source: Daily Wire