Major Restaurant Chain Just Went Woke – And in Just Hours, the Boycott Kicks Off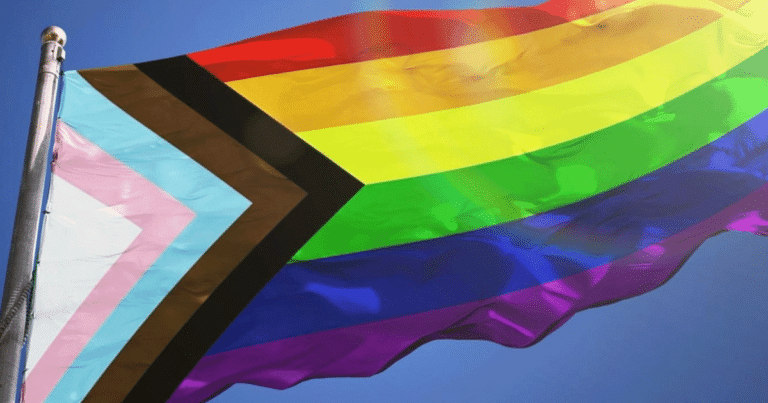 What's Happening:
All these companies going woke and not expecting any financial losses just cracks me up.
Target, Bud Light, and so many other companies continue to jump on the rainbow worship wagon. They seem to believe that everyone in America must bow to the god of "Pride" and spend money as the holy rainbow dictates.
The reality is that people just want to be left alone in public and don't want radical leftist ideals shoved down their throats. Why can't they let people shop, drink, and eat in peace?
Apparently woke executives at this major restaurant chain don't know how to read public sentiment (or a profit and loss ledger). They proudly painted a rainbow of praise across social media.
From The Daily Caller:
"Cracker Barrel has come under fire after posting a photo of a rainbow-colored rocking chair on social media.

"The popular chain restaurant posted the Instagram photo on Thursday in honor of Pride Month in an effort to be welcoming to the LGBT community.

"'We are excited to celebrate Pride Month with our employees and guests. Everyone is always welcome at our table (and our 🌈 rocker). Happy Pride!'" the brand said.
What are they thinking? This is another company that rose to national fame on the backs of conservative Americans spending their money for a tasty meal.
Cracker Barrel should have sat in one of those old wooden rockers on the front porch and thought twice about this prideful stance. The backlash has been swift and costly.
From The Daily Caller:
"The post reportedly attracted over 2,000 comments in under 24 hours, according to The New York Post.

"Lost my business," one Instagram user declared.

"Not bringing my children there. In fact, we're done with you," another user posted.

"Now on my blacklist. I have a family of 6, and there is a Cracker Barrel 7 minutes from my house. We eat there 6 or 7 times a year. Every time we buy things from the gift shop. You will no longer get a penny of my money," wrote another.

"They are intentionally and systematically trying to corrupt everything that an average conservative American enjoys. They want to make you to bow before their rainbow god—even when all you want is to eat a plate of Sunday Country Fried Chicken with the family," said William Wolfe on Twitter.
How huge of a loss could Cracker Barrel be looking at financially? They stand to lose "bigly."
As The Daily Caller reported, Cracker Barrels tend to be located in heavily Republican areas. In 2016, former President Donald Trump won 76 percent of counties with a Cracker Barrel restaurant, pollster Dave Wasserman noted.
It's like watching an old Three Stooges bit. One woke company gets smacked in the face and then two more pass it on until the smack comes back to the first one and they keep the circle of pain going while encouraging others to do the same.
Cracker Barrel really put themselves, well, over a barrel and should expect nothing less than a big split in the foundation of their customer base. The bad taste from this rainbow pie won't go away anytime soon.
Key Takeaways:
Rainbow pride leaves a bad taste in the mouths of diners.
Cracker Barrel celebrates Pride Month with rainbow-colored rocker.
Conservatives across the land take their dollars elsewhere.
Source: The Daily Caller