Romney's Biden-Ukraine Connection Slips Out – His Opposition To Trump Could Come Crashing Down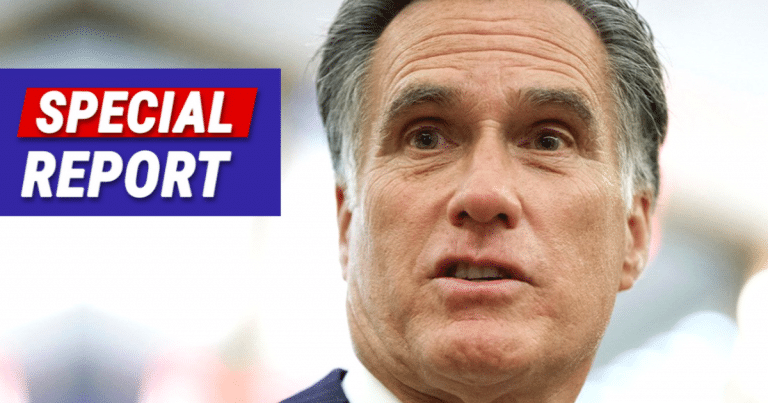 Mitt thought it was hidden away – now it's all out there!
Unlike most Republicans, Sen. Mitt Romney is no fan of Donald Trump.
This failed candidate actually seems to support the impeachment inquiry going on right now in the House.
He claims to be "very worried" about what Trump might have done. Shouldn't he be thanking Trump for saving the GOP from Hillary Clinton?
Otherwise, Romney wouldn't be a senator right about now.
Yet as Romney dances for the liberal media, a connection came out that he might not like. Maybe he'll think twice about going after Trump.
From OANN:
Senator Mitt Romney may have a connection to Joe Biden's alleged corruption scandal in Ukraine. According to a report released on Thursday, Romney's top aide in the 2012 presidential campaign, J. Cofer Black, has served on the board of Ukrainian energy company Burisma Holdings since 2017.
Uh-oh! Romney, care to explain your connection with the very same Ukrainian company Hunter Biden worked for?
You're so quick to condemn Trump over a simple phone call. Perhaps it's because your buddies with a man that worked with Biden's son?
Connections like this are crucial. This isn't some long-lost cousin. This is a top aide that worked for Romney's failed presidential campaign.
Someone Romney most likely had dinners with, strategized with, and worked with frequently.
This is a colleague and perhaps a friend.
And now we know since 2017 he's been working for the same company that was paying Hunter Biden $50,000 a month.
That's not a great connection, Mitt. Maybe, instead of turning on the man making America great again, you explain just what your connections with Ukraine are.
Could be nothing, could be something. Regardless, I doubt he'll be quick to explain himself.
SHARE if you think Romney should be quiet and support President Trump!
Source: OANN