After Romney And Collins Turn On Trump – Democrats Could Target Just 2 More To Call John Bolton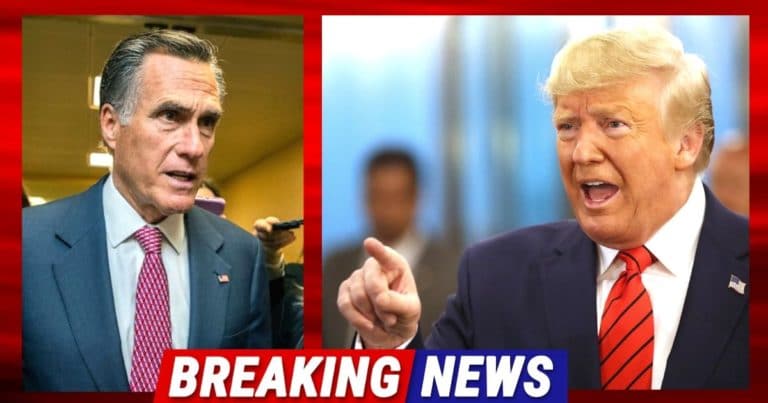 When the timing in politics is "perfect," you know something is probably wrong.
Many speculated—for months—what John Bolton wanted to say about the Ukraine situation.
Democrats in the House didn't bother to get him as a witness during their inquiry. After crafting what some are calling a very weak case, Senate Democrats demanded Bolton be brought in.
After their first week, though, it seemed very likely that this trail would end quickly.
Then, all of a sudden, unnamed sources "leaked" claims from Bolton's unreleased manuscript.
Right as his book is up for pre-order, word comes out that he said Trump wanted a clear "quid-pro-quo" from Ukraine.
Now, two Republican Senators are reversing course, saying they now want witnesses.
And two more could tip the scales against the president.
From Politico:
It's "increasingly likely" that more Republicans will join calls to seek testimony from John Bolton in President Donald Trump's impeachment trial, Sen. Mitt Romney said on Monday, with Bolton's new revelations throwing into doubt how Trump's trial will proceed.

And Sen. Susan Collins (R-Maine) — who has signaled that she is open to supporting witnesses, as she did in former President Bill Clinton's 1999 trial — said it will "strengthen the case" for witnesses.
Republican senators Mitt Romney and Susan Collins appear more open in bringing in witnesses, after the rumored claims of Bolton's manuscript.
The New York Times, a left-wing, anti-Trump paper, leaked anonymous sources cherry-picking Bolton's manuscript.
According to Trump's team, Bolton's claims don't line up with the phone call transcript—which never mentioned aid—or what even Ambassador Sondland said.
Yet this new "bombshell," which was conveniently timed when the Democrat case was all but dead, is suddenly giving fair-weather Republicans an excuse to push for witnesses.
Something smells pretty fishy, huh?
Who are the other Republicans that Democrats hope to flip? Well, the two other weak links so far have been moderate Lisa Murkowski from Alaska, and retiring Lamar Alexander.
If they can get John Bolton on the stand, will he turn against Trump? Considering this "bombshell" reeks to high heaven, in our opinion, I'd say so.
Do you want to see this trial dragged out longer, possibly for months, because of new witnesses?
SHARE to tell Senate Republicans to stand by the president and end this trial now!
Source: Politico