Top Sanctuary City Is About To Go Bankrupt – On The Verge Of California Blackout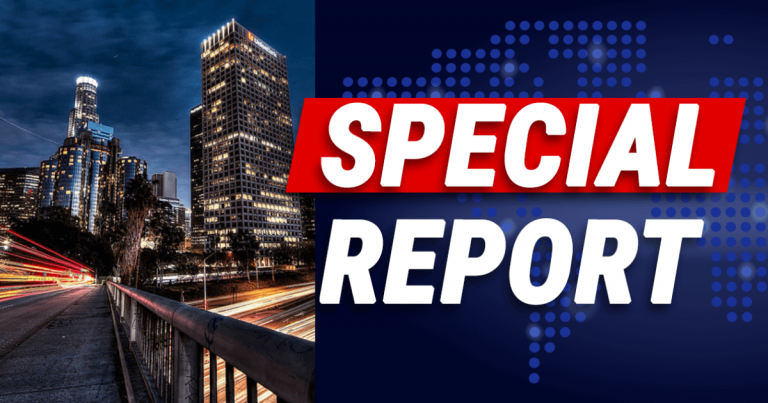 It's "lights out" for this top California city… 
You and I know that when Democrats take over a city, massive problems are soon to follow.
Liberal-dominated cities are spinning out of control. I can tell you about the crises in New York and San Francisco.
But today another liberal city is facing serious consequences for their leaders' corruption and incompetence.
They have no money, having wasted it on welfare and border jumpers. Now, things are so bad, they're about to go dark.
Literally.
From Breitbart:
The City of Oakland is in such dire financial straits that it is planning to use $2.9 million from state gas tax revenues to keep the city's lights on, rather than using the money to fix pothole-riddled roads, for which the funding was intended.
Liberal-run Oakland is in deep trouble—it doesn't even have the money to keep the lights on!
They have to burn through $2.9 million from their massive gas tax, just to keep the power flowing. That tax money was supposed to fix their potholes.
But massive spending, corruption, and bad leadership have left their cupboards bare. Oakland's leadership have to rob Peter to pay Paul.
This, by the way, is after wealthier families have moved from San Francisco into Oakland. But the city is spending so much money on Democrat programs and policies, it can't keep the lights on.
Remember, Oakland is run by infamous Democrat Libby Schaaf, who warned border jumpers that ICE was about to conduct a raid.
She put outsiders ahead of the safety of Americans. Now, this liberal mayor can't even pay for electricity.
Pretty pathetic, if you ask me.
This is nothing new. Democrat-run cities are a disaster. Chicago is one of the most dangerous cities in the country, despite their liberal gun laws.
San Francisco is run hippies who tanked their housing market. Now homelessness is sky high and dung fills the streets.
And New York crime in on the rise, thanks to their Mayor DeBlasio, who is running the city into the ground.
What do these cities have in common?
Democrats in charge.
Maybe the voters should wake up and start voting them out of office, huh?
SHARE if want sanctuary cities outlawed!
Source: Breitbart