After Democrats Spend $619 Million On "Problems," Their Top Sanctuary City Gets Much Worse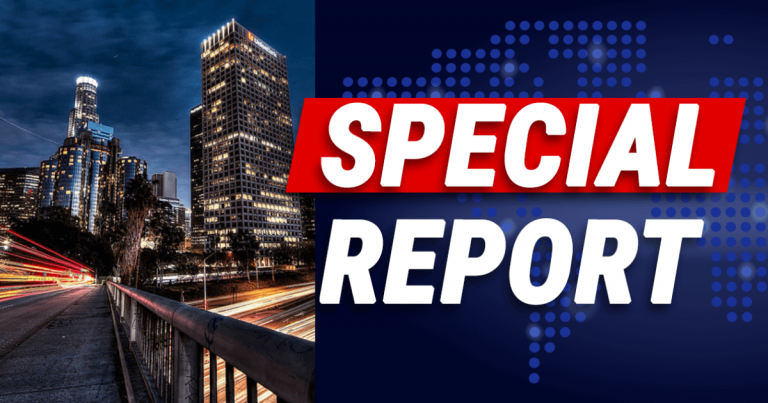 This sanctuary city has a big problem – and they're spending taxpayer dollars to make it worse!
Oddly, many of this city's residents struggle to act like normal people.
They don't like using toilets like normal. They can't put roofs over their heads. Thousands of people suffering from homelessness.
The problem continues to grow.
What was the Democrats' response?  To spend hundreds of millions of dollars to fix it.
Now we are learning that everything the Left has done has made the problem much, much worse.
From Fox News:
California accounts for most of the country's homeless population. Despite throwing hundreds of millions of dollars at the problem, the number of homeless in Los Angeles County has risen for the third time in four years…

In the city of Los Angeles, the number of homeless in 2019 jumped 16 percent, to 36,000.
Homelessness is a serious problem on the West Coast. But in Los Angeles, where they spent hundreds of millions of dollars, homelessness has only risen.
Residents are tired of politicians talking about the problem, but doing nothing to solve it.
Many of the left's "solutions" involved government handouts. They've given homeless food, clothing, cell phones, and computer access. All with zero strings attached.
Why would people clean up their acts, if they keep getting free stuff?
Rarely do we see liberal programs turning around the lives of the homeless.
In LA, police aren't allowed to remove the homeless from public areas. Add to that free stuff and legalized drugs, you have a problem exploding out of control.
Worse still, the super-Democratic majority in the city can't even agree on how to fix the problem. They are spending more money, but can't pass anything to help provide housing for anyone.
In one report, the city's leaders promised a big event to address the situation. The press showed up, but the Democrats just smiled at the cameras and attacked President Trump.
Because that's what they think will get them good press, these days.
But Trump didn't create this problem. Democrats did. As other states thrive thanks to conservative policies, California and LA spiral into ruin.
Hmm… it's almost as if Democrat policy hurts more than it helps!
SHARE if you think big cities should vote for Republicans to clean up their streets!
Source: Fox News