Sanctuary Mayor In Deep Trouble – City Demands Resignation After Her Closet Swings Wide Open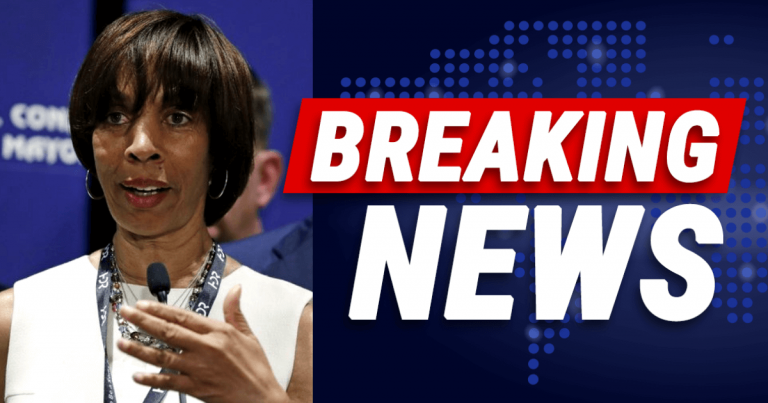 She thought she could hide it – but now she's put her sanctuary city to shame.
Whenever we look into the inner-dealings of powerful Democrats, we seem to find corruption. It's almost a guarantee. And this is one of the worst…
Take this latest case. The mayor of a major city—a sanctuary city—was suddenly caught in a big scandal.
She got a nice big payday from a major corporation, just as they were negotiating a deal with the city.
Sounds bad? It only gets worse. Now the city is demanding her resignation—and she's hiding out.
From AP:
At least one Baltimore City Council member is calling for Mayor Catherine Pugh to resign as a scandal intensifies over allegations of "self-dealing" arrangements to sell her children's book series.
The mayor of Baltimore, Catherine Pugh, accepted $100,000 from Kaiser Permanente for a bunch of copies of her children's book.
Oh, and this was happening, right as the company was seeking a contract to provide healthcare for city employees.
Wow, that doesn't sound shady at all! (Can you hear my sarcasm?)
When this spilled out into the open, people started demanding answers. And wouldn't you know? Pugh was nowhere to be found.
From Red State Watcher:
Baltimore Mayor Catherine Pugh is taking a leave of absence due to her battle with pneumonia, just hours after Gov. Hogan sent a letter to a state prosecutor asking him to investigate book sales between Pugh and the University of Maryland Medical System.
How convenient. Just as the state starts to investigate this situation, Pugh won't be around to testify.
That doesn't seem suspicious!
I'm guessing that if this was yet another pay-for-play deal (which Democrats love), her absence won't alter what investigators find.
Although I'm sure she'll be talking with plenty of lawyers while she's at home getting rest.
UPDATE: Mayor Pugh has officially resigned. It only took a month of calling for her resignation. Why so long? Because of  her "health" and how hard it was to give up her dream job. Right…
They had better not drop the investigation —sounds like she could be in much worse trouble than losing her job.
SHARE to tell Baltimore to finish their investigation on this Democrat!
Source: AP/Red State Watcher