Sanders Supporters Start Up Summer Trouble – Some Are Challenging "Ridiculous" Convention Dissent Agreement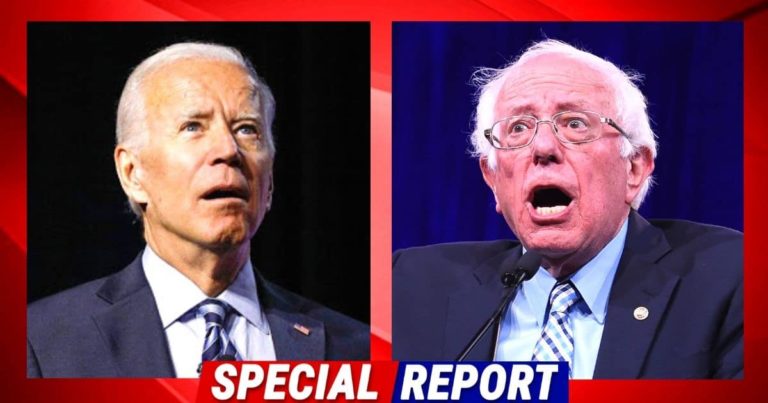 The Democratic National Convention is coming up in August—and it looks like the drama is already starting.
Bernie Sanders has more delegates than anyone, except for Joe Biden. His supporters—winching from the primaries—are being ordered to play nice.
They have been forbidden to say anything critical of Sleepy Joe Biden. But some are saying this:
From Fox News:
"I think these restrictions are unreasonable and I don't think it's the way they're going to get unity," said a 2016 Sanders delegate…

"Threatening to remove as people as delegates because of a Facebook post," a delegate said. "It's ridiculous."
Wow. Troubling is already brewing for the Democrats' convention. They are trying to get Sanders' delegates to sign an agreement that they won't criticize the party over social media.
Apparently, the left is so scared of losing, that they are trying to strong-arm their own people. In fact, this whole thing looks like an attempt to censor Sanders' supporters.
You can't claim to support Free Speech when you deny it to your own party members, can you?
Some Sanders people are already outraged over this rule. This is a free country, isn't it? Why should a Sanders delegate give up their rights, just because he lost the primaries?
Delegates are saying the new rule is "bizarre." Americans should be able to disagree with a politician, even if he's running for president, right?
Our Take:
But let's connect the dots, shall we? It's no secret Joe Biden has been hit with all kinds of allegations, recently.
From Tara Reader to China to Ukraine, there is plenty of news and rumor floating around old Joe.
Democrats know that they can no longer control what you see through the mainstream media. You can share your thoughts—and articles and videos—easily online.
Faster, in fact, than the MSM ever could spread a story.
Forcing Democrats to stay quiet about Joe Biden or other Democrats online looks to be a brute force attempt at censoring the news.
Democrats don't want their own people spreading stories about Reade or whatever odd thing Joe said that day.
I guess they think that would stop the spread of these stories? Nice try.
Many Bernie Sanders supporters are outraged, thinking he was "robbed" of the nomination once again.
I may not agree with their views, but shouldn't they have the right to express them?
SHARE if you think Bernie supporters should be able to speak their minds.
Source: Fox News